Looking for an Easier, More Luxurious Alternative to Butcher Paper?
Better Than Paper is your answer, and it's multiple-use amazingness makes it a double win!
Chances are good that your classroom could use a little TLC after the last couple years. A nice refresh for a fresh new year. This back-to-school season might be your first time discovering the truly amazing Better Than Paper since its introduction in 2020. You can try it out in person (always the best way to check out the new stuff) at all of our locations.
Fun size rolls are new this year. Each roll measures 18 inches wide, and a generous 12 feet long.
Check out our original Better Than Paper post from a few years ago too.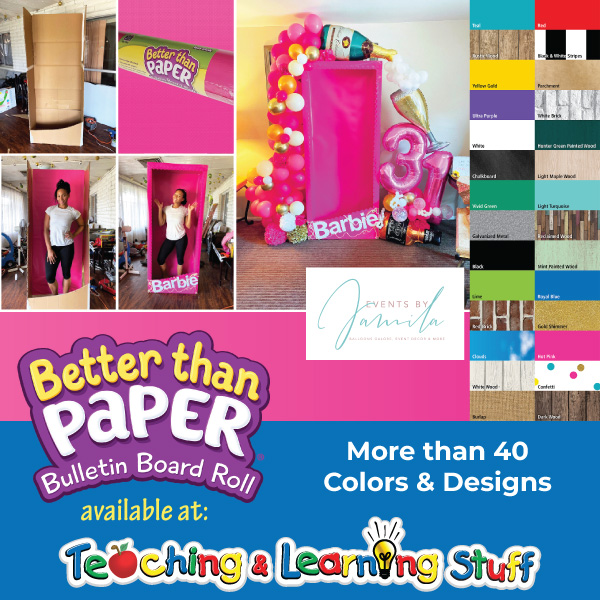 What Makes Better Than Paper So Awesome?
Easier to hang: no more wrinkles or tears
Resists fading so you can move things around
Pin and staple holes disappear
You can use tape on it! (try that with regular butcher paper)
Durable enough that you can store it to use next year
---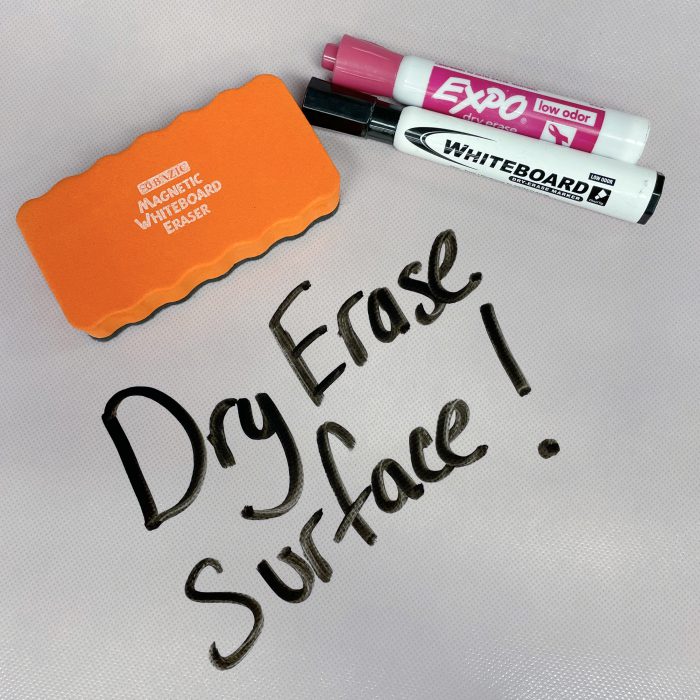 Dry Erase Surface for More Than Walls
The unique dry erase quality of Better Than Paper opens the door to some great possibilities:
Sentence Strips for Everyone
Cut the paper into strips measuring 3 inches tall by 18 inches wide (pro tip: the fun size rolls are 18″ wide). Each student can keep their own dry erase sentence strip in the desk or cubby for quick writing responses.
Quick Lists
Perfect for helping students make a to-do list and prioritize their daily tasks. Cut pieces of the Better Than Paper fun size roll measuring 9 inches x 12 inches. The White Shiplap pattern works really well for this idea. Use dry erase markers to make individual lists for each student.
This is also a great way to use your leftovers after you've decorated. Let students personalize their list by letting them pick a pattern that suits them. I mean, who wouldn't get more work done with a list written on Coral Pink Loop-de-Loop?
Group Work and Posters
Ever wish every student could make a poster for their presentation, but didn't want to buy single-use tag board? Cut a white Better Than Paper roll into large pieces that students can use for their poster. When the project is done, erase the work and it's ready for the next poster.
Rethink Interactive Bulletin Boards
Don't just show students something, let them create it! Doing is learning. Math, science, and social studies can all benefit from hands on learning. Draw a map of Arizona on a large sheet of Better Than Paper, and as you learn about the state give students opportunities to fill in the map. Ten times better than staring at a powerpoint slide of Arizona during the lecture. Then divide the class into small groups with their own maps to fill in.
Turn your alphabet bulletin board into something more than just a reference 20 feet away for younger students. Allow them to write on the Better The Paper background with dry erase markers.
---
You'll Love it Because It's Better
It really is! We think it's the best thing for classrooms since the overhead projector. How will you use it in your classroom? Come get inspired and share your vision for your classroom with us. We can't wait to see what you're going to accomplish.