Services:
Service via Text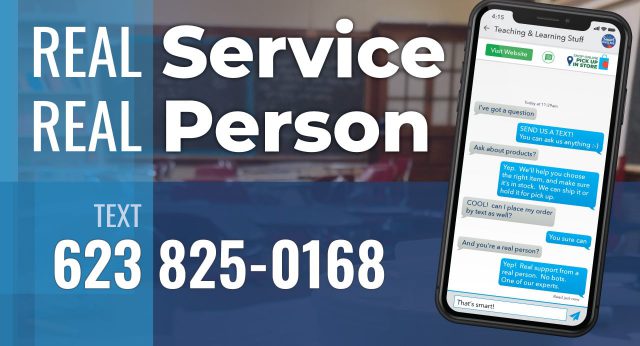 Got a question? You can send us a text.
Service via Text is Available at These Locations:
Service via Text & Fax Numbers
Quote Requests & Orders

(877) 577-8720

Text Us for Customer Service

(623) 825-0168

Marsha
I stopped in the Glendale store today and was so happy to have access to a store like this. I was greeted by a friendly, helpful person. I was impressed with the variety of items. I'm a reading tutor and I found so many great resources for my tool box. I will definitely be back.