In some parts of the country, the weather is chilly and snowy. But here in the Valley of the Sun, spring means it's time to think outside!
Get kids off the computer, out of the house, and playing (and learning) in the backyard.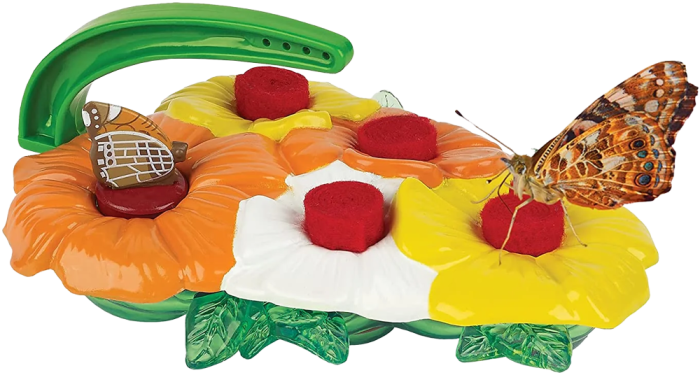 Bring butterflies to your own backyard with the new Butterfly Feeder.
Features:
Handle for easy carrying
See-through nectar reservoir
Easy-fill butterfly shaped cork
4 felt wicks
Colorful plastic flowers to attract butterflies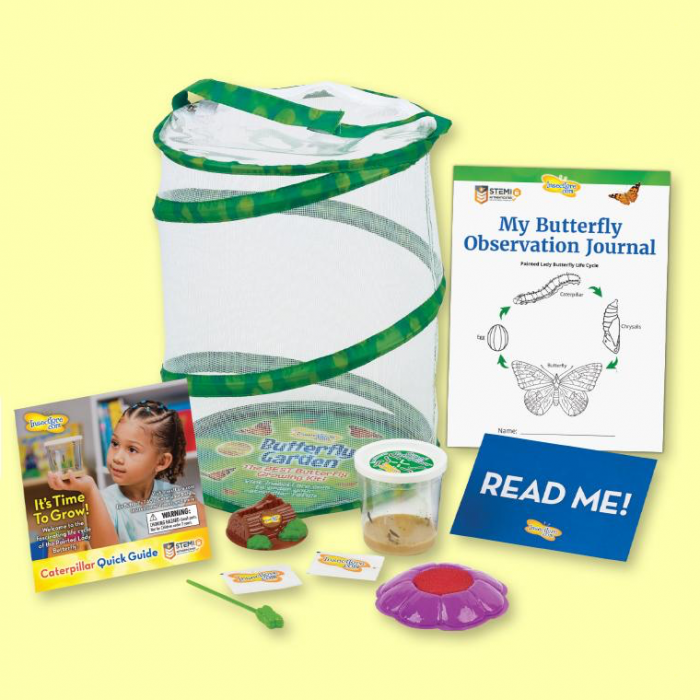 Chase butterflies – or grow your own from tiny caterpillars. This kit is easy as pie. The caterpillars arrive in the mail and have everything they need inside the jar. You don't need to touch them at all. Once they're all snuggled in their cocoons, transfer the open jar to the net habitat and wait for them to emerge as Painted Lady Butterflies.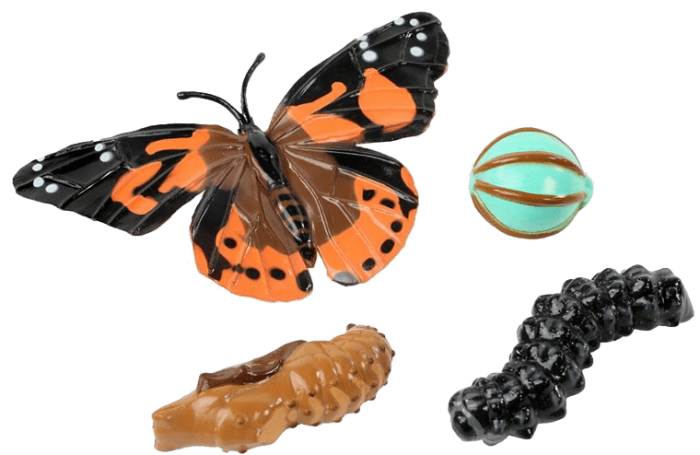 Since the kids are going to want to play with their caterpillar friends (but they shouldn't), pick up a set of the butterfly lifecycle models. These larger than life models are a great way to introduce each stage of the life cycle to children and students.
Done the butterfly thing before? You'll love the Ladybug Land. Same idea, but with ladybugs. (Did you know ladybugs go through a similar metamorphosis as butterflies?)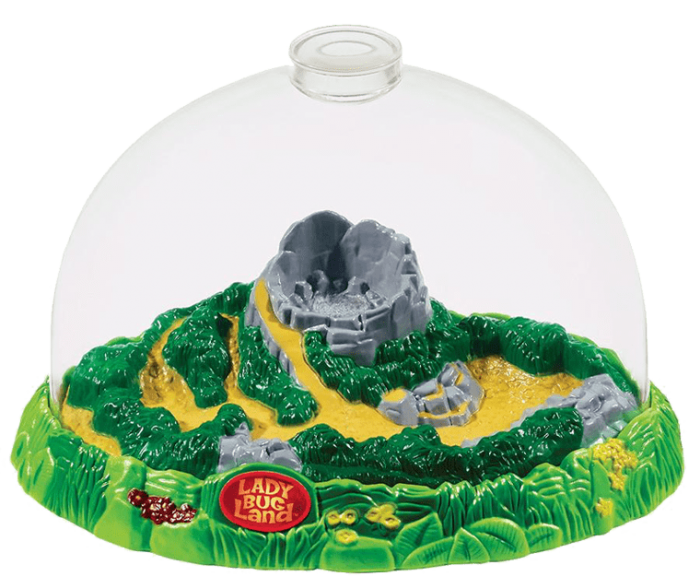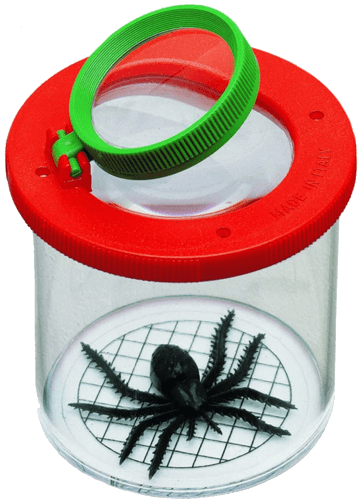 Double the ooh-aah with double magnification on the top to let children choose to see their find up close or up really close!
The grid on the bottom is great for making scientific observations.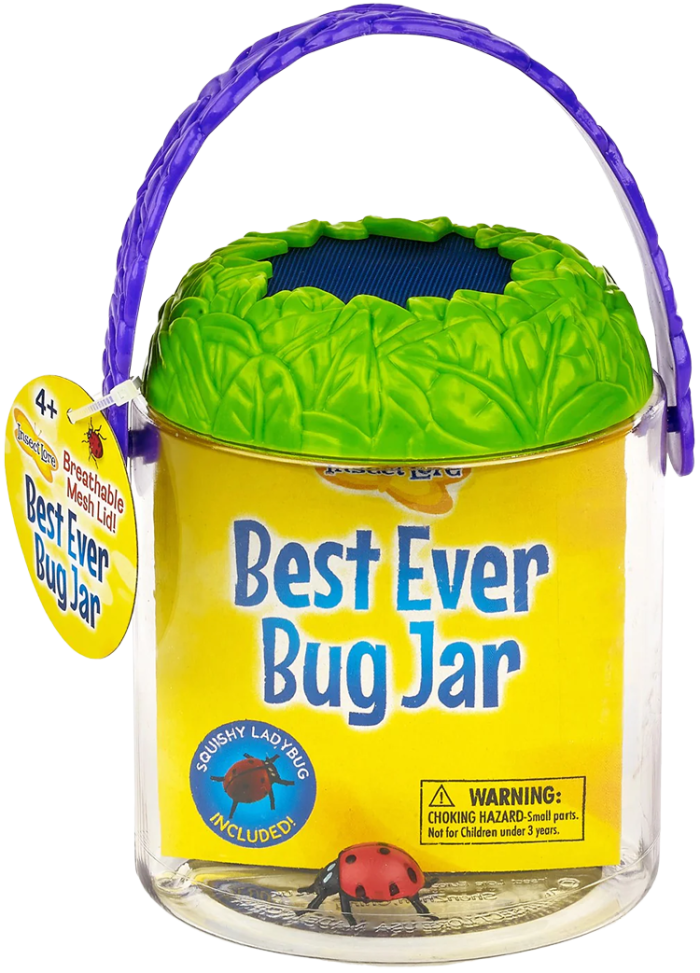 Need something a little bit bigger?
Find some bugs and bring them home for closer observation.
The Best Bug Jar Ever is the perfect size for keeping anything of interest the kids find during their nature exploration. It measures about 5 inches across, so there's plenty of room.
The mesh covered lid keeps the critters inside, while letting them breathe.
Once you're done observing your little friends, unscrew the leafy cap and release them back to the outdoors.
Get a 360° view of bugs or any object with the creature peeper.
View your treasured object from above through the magnifying lens, from the side through the 360° clear plastic walls, or look through the magnifying hole on the front. The object sits above an angled mirror, so you can see it from below – like looking through a periscope.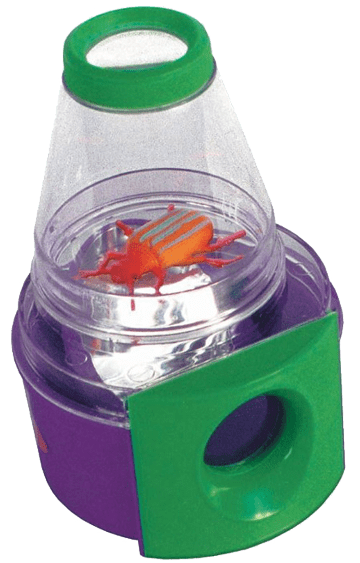 Remember, these jars can be used for more than just bugs. Got anything you want to view under magnification or let kids see but not touch? These "bug" jars are just the thing.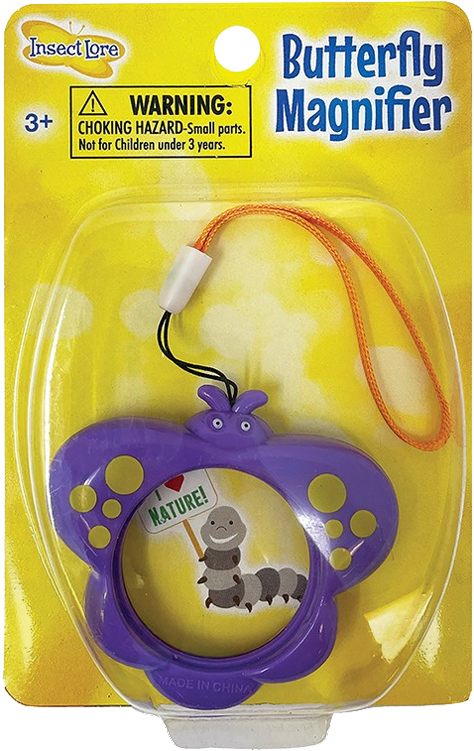 The oversize wing handles on the Butterfly Magnifier are perfect for little hands to hold. Each magnifier comes with a convenient carry strap as well.
3X Magnification gets you up close to observe the wonders of nature, or anything else you explorers want to see better.
You can never have too many bugs.
Get your collection started with this assortment of BIG bugs. Their bright colors and realistic features are sure to delight any bug enthusiast.
Beetles, caterpillars, spiders, ants, flies, praying mantises and more in a resealable tube with a handy cary strap means you can take your collection with you just about anywhere.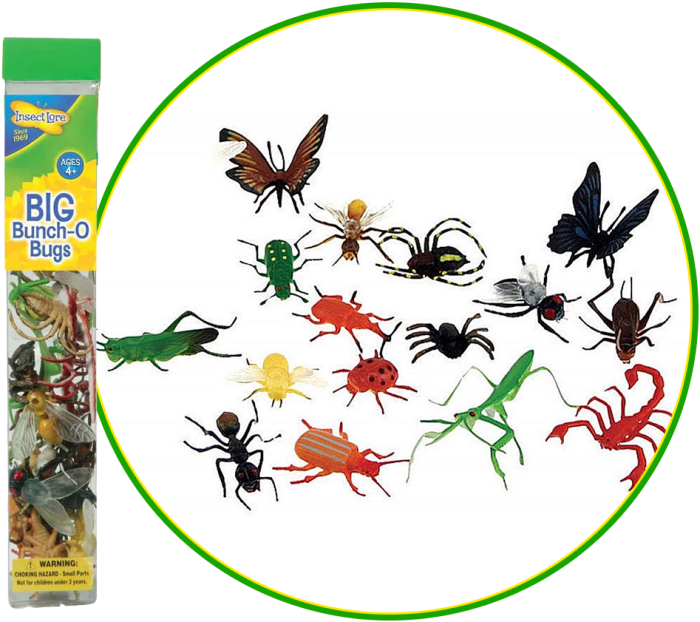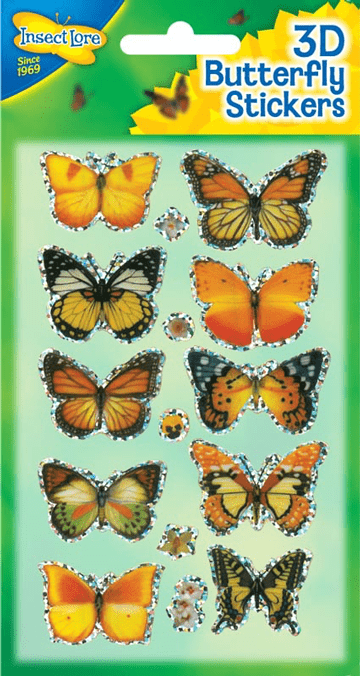 Our 3-D Butterfly stickers are one of our all-time best-selling items.
These 2-layer foil butterfly stickers have realistic 3-D wings that stand above the page
Each pack includes 10 unique butterflies, and there are several packs (butterfly colors) to choose from.
Get Out & Explore
Children love to explore. They're naturally curious about everything, and love discovering something new. The outside world is teeming with life. Get out and explore with the kids!
Stop by on the way to the park to get all the outdoor exploration supplies to take your learning outside.