What's all the buzz all about? The Hive! You've got to check out this sweet theme. The collection includes everything you need to coordinate your entire room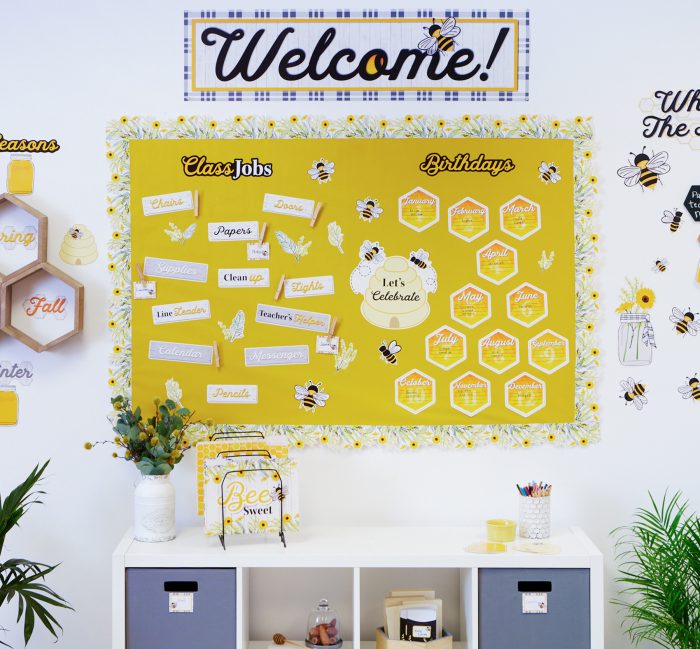 Scatter Yellow Sunshine
The bursts of honey-toned yellow throughout your room will brighten the space like little beams of sunlight.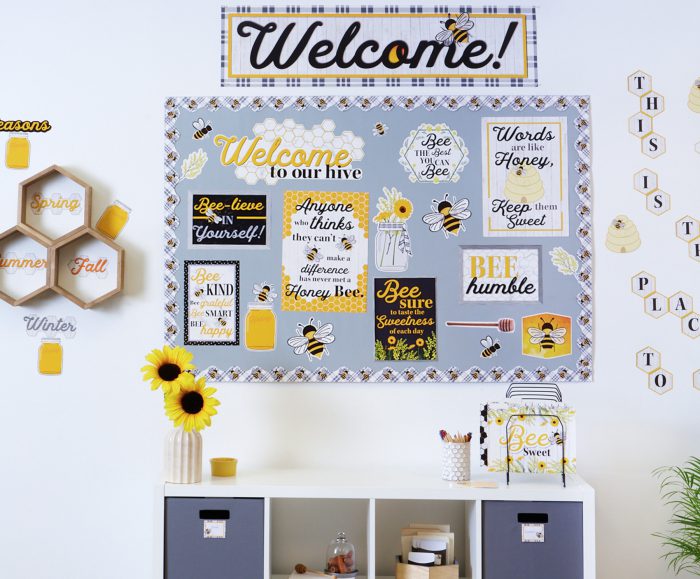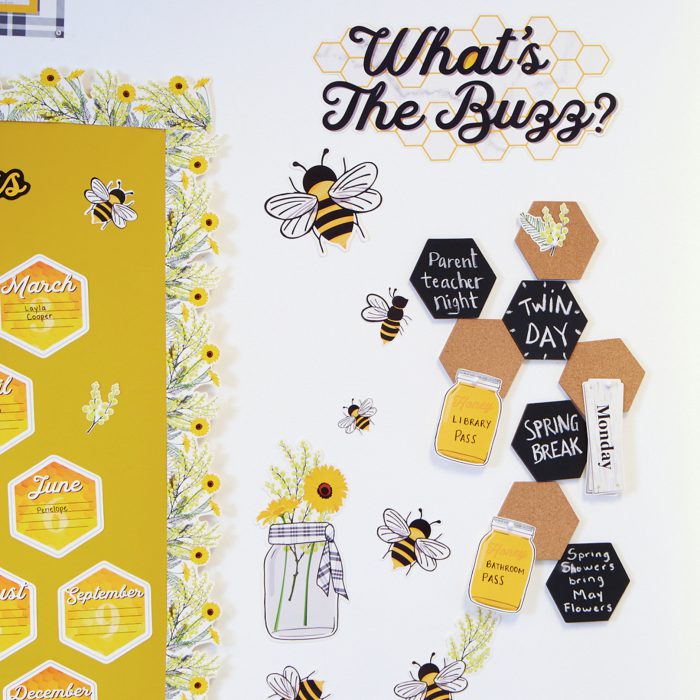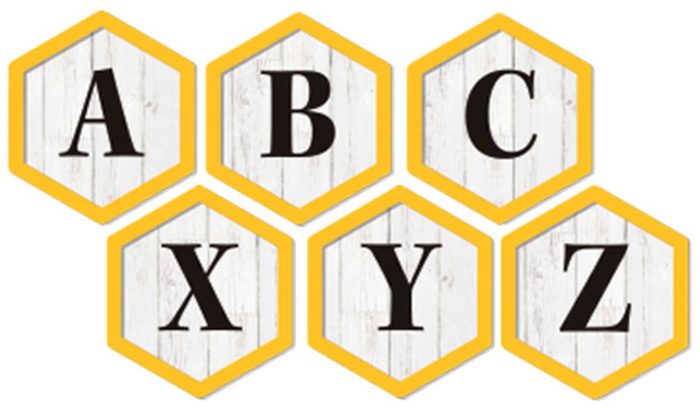 Dress up any space with bee-utiful borders.
---
Bee-lieve In Positivity
Recognize excellence with stickers and awards.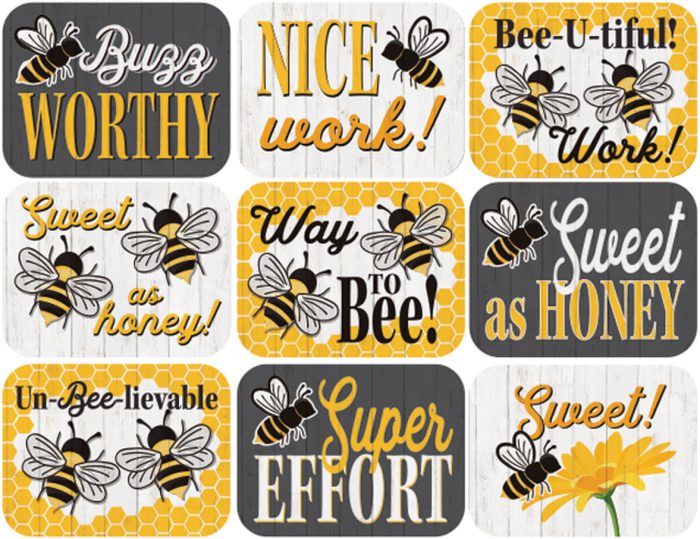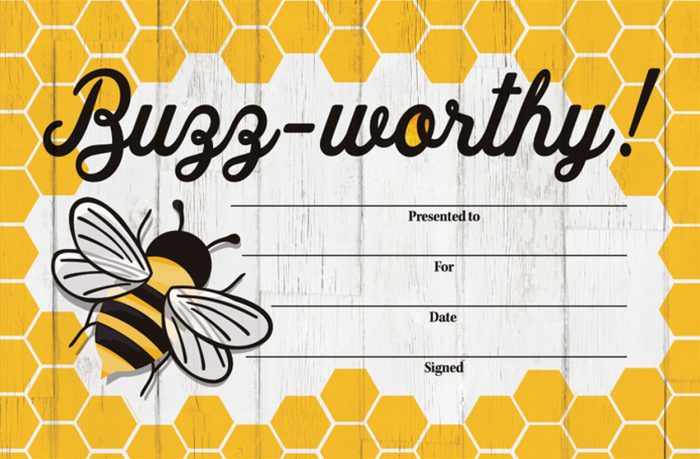 Bee the Best You Can Bee
Stay on top of daily tasks and lesson planning with the coordinating Lesson/Record book and file folders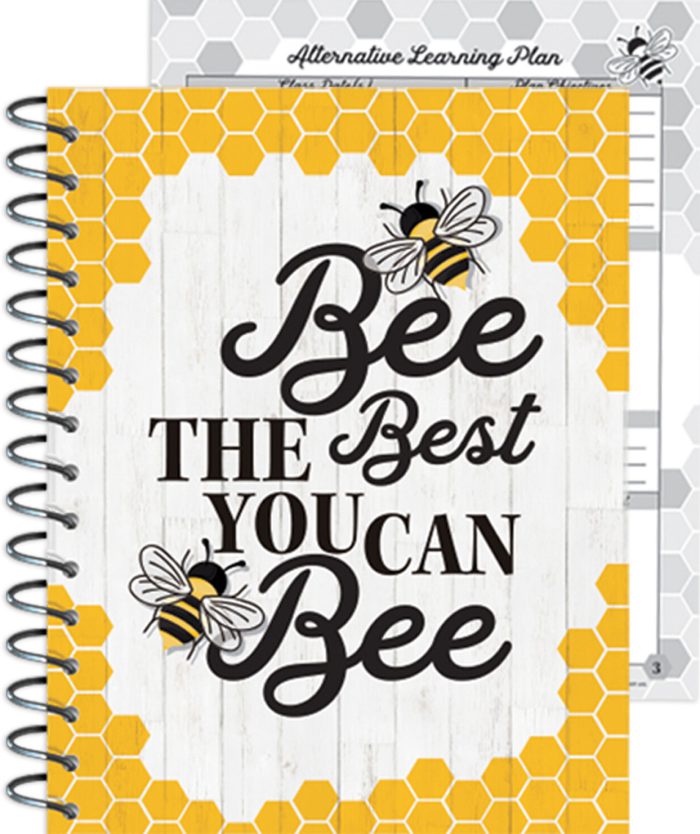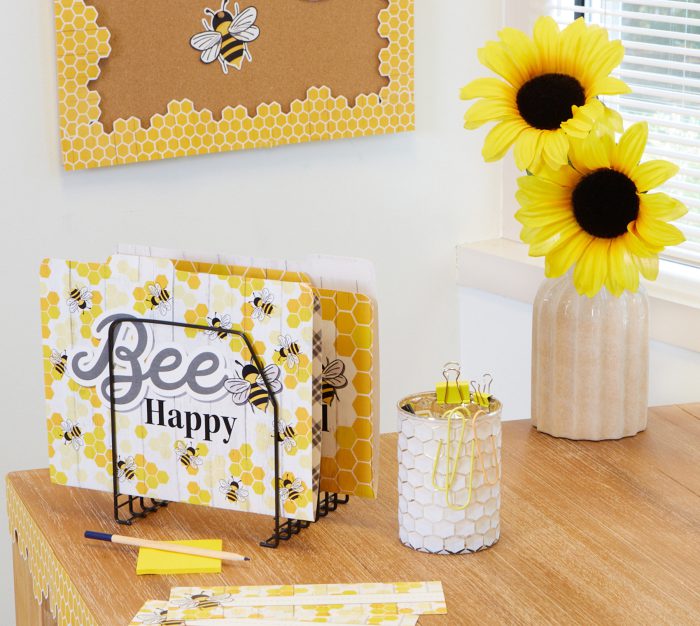 ---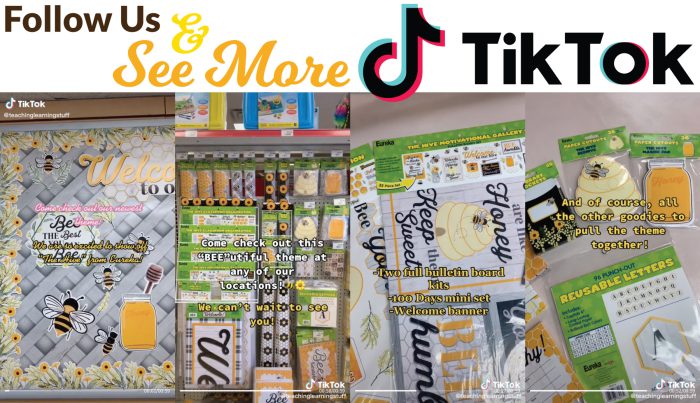 Come see the entire The Hive collection at any of our valley locations. Want to check it out from home? It's available on our website as well.