Teaching Essential Social Skills
Mini-Books for Independent Learning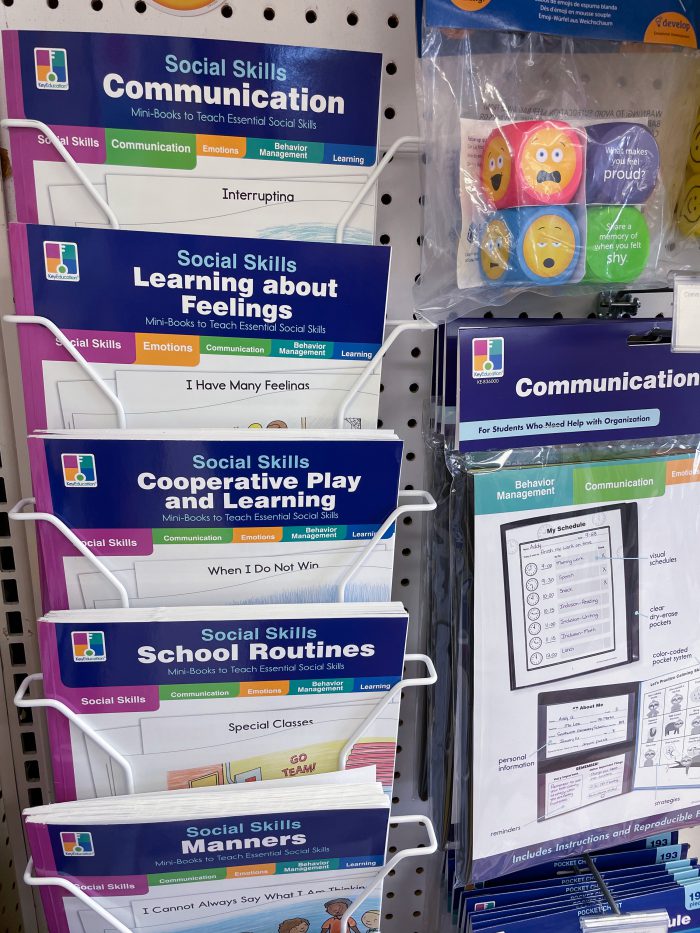 Help younger learners understand and manage feelings as they interact with social skills mini-books. The Social Skills Mini-Books offer targeted social narratives that provide students with special needs in grades PK-2 the tools and strategies they need to understand and manage their feelings.
64-page books feature reproducible mini-books that students can independently assemble, color, read, and personalize.
Books in the series cover:
Communication
Learning About Feelings
Cooperative Play and Learning
School Routines
Manners
---
What do You Think?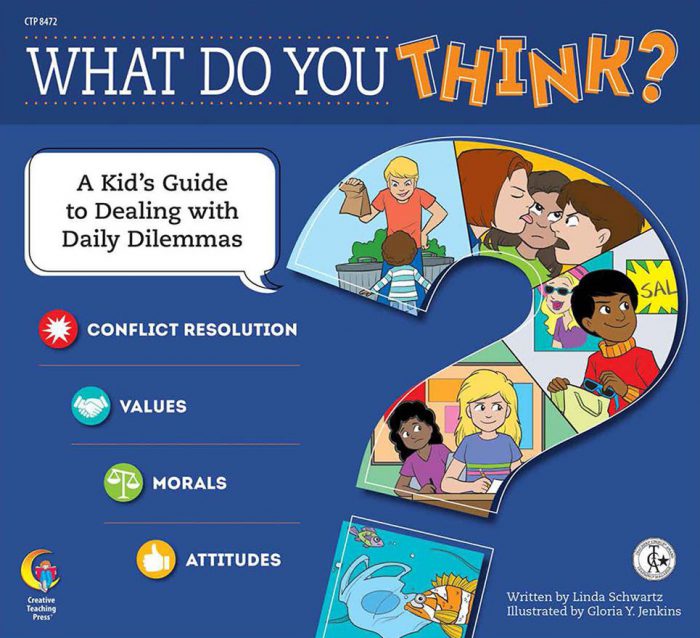 A Kid's Guide to Dealing with Daily Dilemmas
This best-selling character education book has been updated and improved! It is great for helping kids learn how to do the right thing!
Over the course of growing up, most children encounter a variety of dilemmas—situations in which they must make decisions.  If children are alone in these situations, they must make decisions and resolve the conflicts with little or no guidance from parents, teachers, or other adults.   The purpose of What Do You Think? is to prepare children in advance to make decisions and resolve conflicts before the need arises. 
Over 70 daily dilemmas help children understand their feelings, clarify their values, and develop their skills in evaluating options, considering consequences, and making choices. This book does not tell the reader how to think or what to choose however, it gives ideas and options for each dilemma that students can consider along with their own ideas.
---
Communication Folders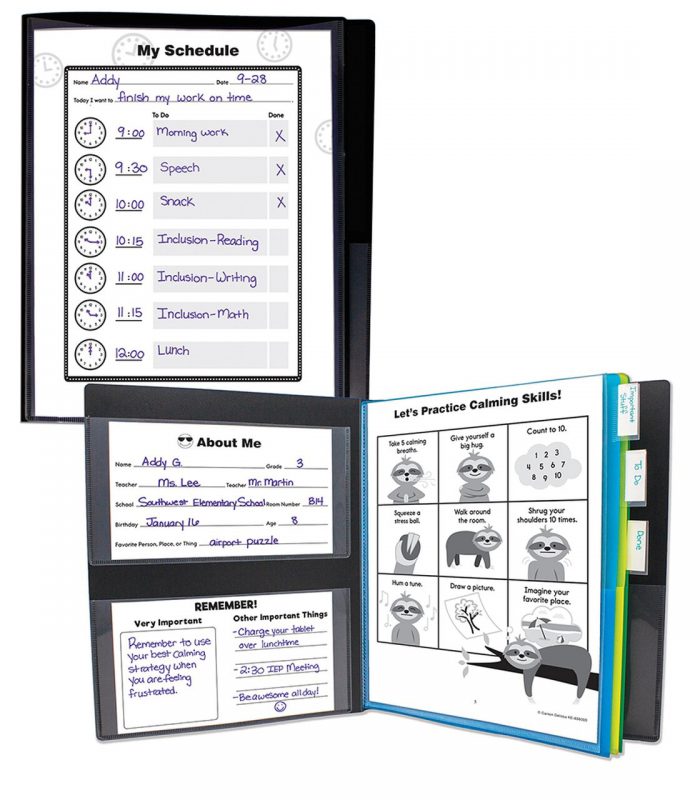 The Communication Folder is the perfect organizational tool to support students with executive functioning issues. This handy folder features 2 large clear pockets, 3 medium clear pockets, 4 color-coded pocket pages, as well as 6 divider tab inserts. Great for students to carry with them throughout the day, both at home or at school, this folder is complete with spaces for schedules, strategies, homework, school-home-teacher communication, and more.
This folder is specially designed to help students plan, organize, and regulate their time, attention, and emotions.
---
Foam Emoji Cubes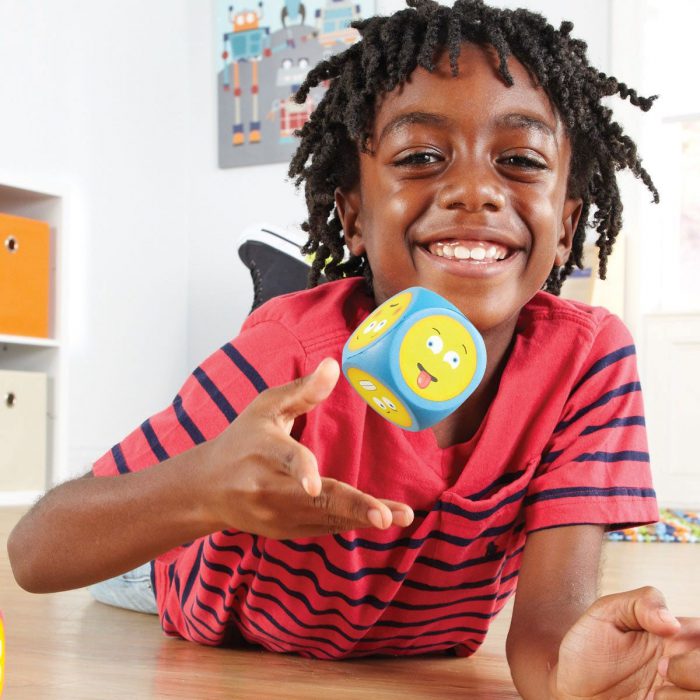 Smile, frown, and feel every emotion in between with these Soft Foam Emoji Cubes. Based on the imagery of the popular mobile communication icons.
Two cubes adorned with 12 different faces meant to represent common feelings and emotions
Two cubes filled with prompts and questions designed to get kids talking.
These cubes offer plenty of opportunities for fundamental social learning:
Have kids roll the question cubes and answer the resulting prompt
Let them roll the emoji cubes and discuss the feelings and emotions behind the faces that come up
Language and vocabulary lessons
Expand the ways in which they think about and communicate their inner feelings.
Made of easy-to-clean soft foam.
---
Find Your Happy Place at Teaching & Learning Stuff
It can be a challenge for kids (and adults) to deal with their emotions and develop social skills! We've assembled the best resources for just this task at each of our locations.
Stop by to explore games, cards, photos, posters, and workbooks to empower kids with the social skills they will need as adults.