Summer is for Learning, too!
School is out for summer break. Family trips and camps can only take up so much time. So what do kids do with some of the time left until school starts up again? We have several ideas to keep school-aged kids learning during the slower summer weeks. This in turn will help their brains stay active and be ready for the return to school. Teachers will surely appreciate the time spent on sharpening those academic skills before they head back to class! Find the way your child learns best and go from there.
Workbooks Can Be Fun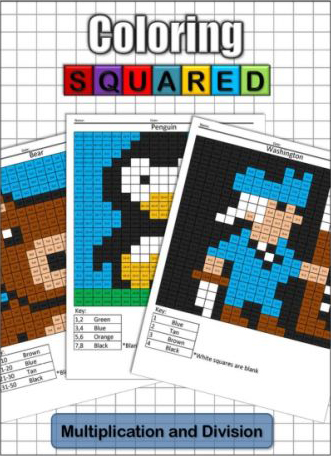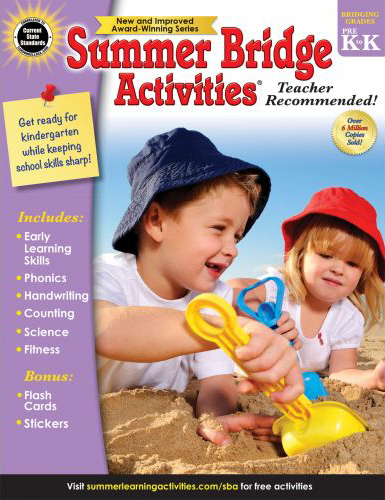 One of the first things parents ask for are workbooks. Our first choice is the Summer Bridge series, which range from PreK-K to 7th-8th grades. This is more than a workbook; Summer Bridge is full of activities to bridge the gap between grades and covers all the main subjects. We also have individual subject workbooks from Pre-K- High School, as well as critical thinking books such as Coloring Squared and others that are sure to be a hit with your kids. Throw in some colored pencils and other art supplies and you've got summer camp right at home.
Out of the Box Ideas
If your child needs something more specific and you want to focus on letters or numbers or handwriting, we have stuff for that. How about a sand tray and play sand that can be used to draw letters and numbers in, over and over. Then move on to lined paper or tracing boards when they're ready. If it's math facts or geography or sight words, we've got tools for that as well! A wide assortment of flash cards, write on/wipe off mats, manipulatives, maps and inflatable globes, and so much more!
One of our favorites is a personal-sized magnetic white board, to be used with magnetic letters, numbers, or even sentence buildingwords. Don't forget the white board markers and erasers. Pick up a bingo or dominoes game to appeal to the fun in learning something as important as multiplication tables. If you're creative and want to make some learning games for your kids, check out these file folder games. They can be adapted to any level of learning, from shapes and colors, right on up to the periodic table of the elements.
Exploration Equals Learning
Kids of all ages learn a lot while exploring on their own, too. Leaving something new out for a child to discover is known as "strewing." The self-teaching that takes place can boost a child's sense of accomplishment. Put out a magnet set or a magnifying glass and a bug container. Leave rocks and minerals and an identifying chart. An owl pellet, science kit and microscope might be just the ticket. Rotate items every few days and just see what happens! Pretty soon your child will know the name of every rock, how magnets work, and what owls eat without you ever having to conduct a class.
Stay on Task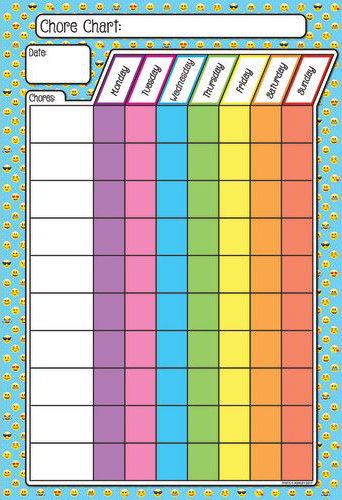 Lastly, if you work hard on forming good habits during the school year, try to keep it up in the summer. Even though the hustle of school is over, it's a good idea to keep some of the routine in place. Pets still need to be fed, beds made, and teeth brushed, so why not create a customized chore chart? Get the kids into forming good habits now that will last! Of course the list will change as they get older, but try placing a reusable or magnetic chart in a prominent place or use an incentive chart to keep things on track all year round. Summer doesn't have to be a time when everything you've been working on year round just goes out the window. Keep up the good work and come see us in stores or order online at shop.teachingstuff.com!