Got a question? You can send us a text.
We provide customer service by text as well as by phone and in person.
Send your text to:
(623) 825-0168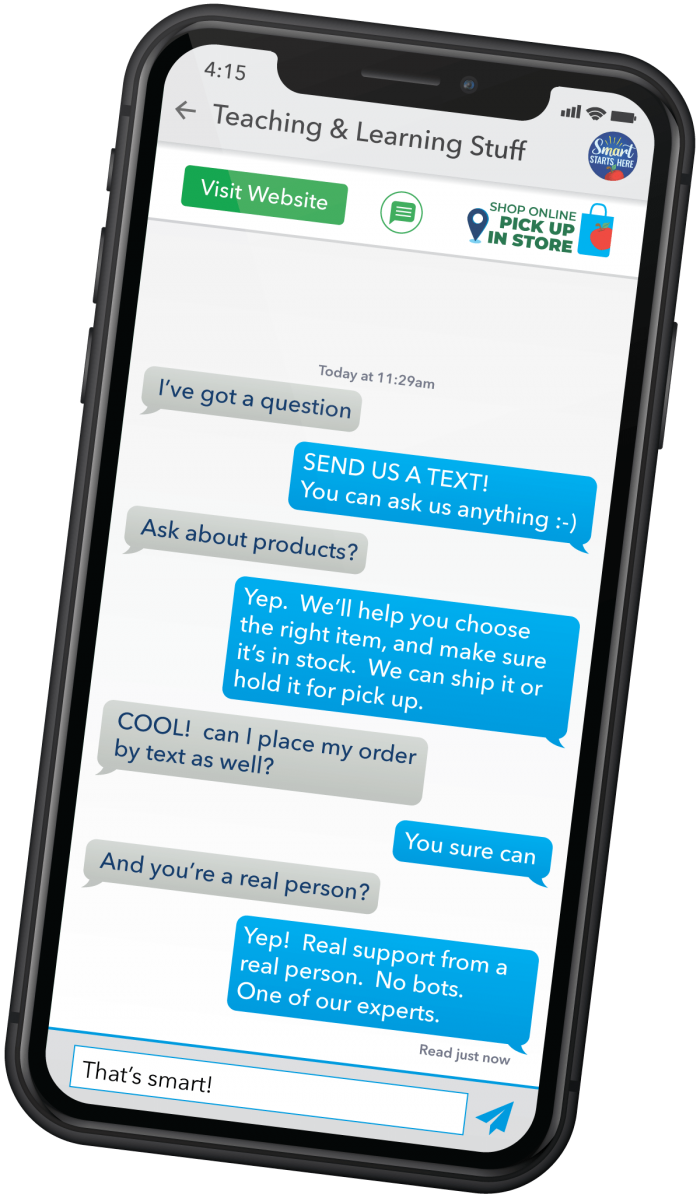 You can:
Ask us about products

We can even respond with pictures if you'd like

Check availability of any item we carry
Place an order to be picked up or shipped directly to you
Check the status of your order
Join our Extra Credit Program
Anything else you might need, you can now do it by text
Use the same phone number, 623-825-0168, for any of our locations.
Your questions will be quickly answered during regular business hours by one of our experts.