Join us on Saturday, February 1st from 11am – 3pm to make your own Olaf Paper Bag Puppet. We'll be handing out kits for free at all of our locations.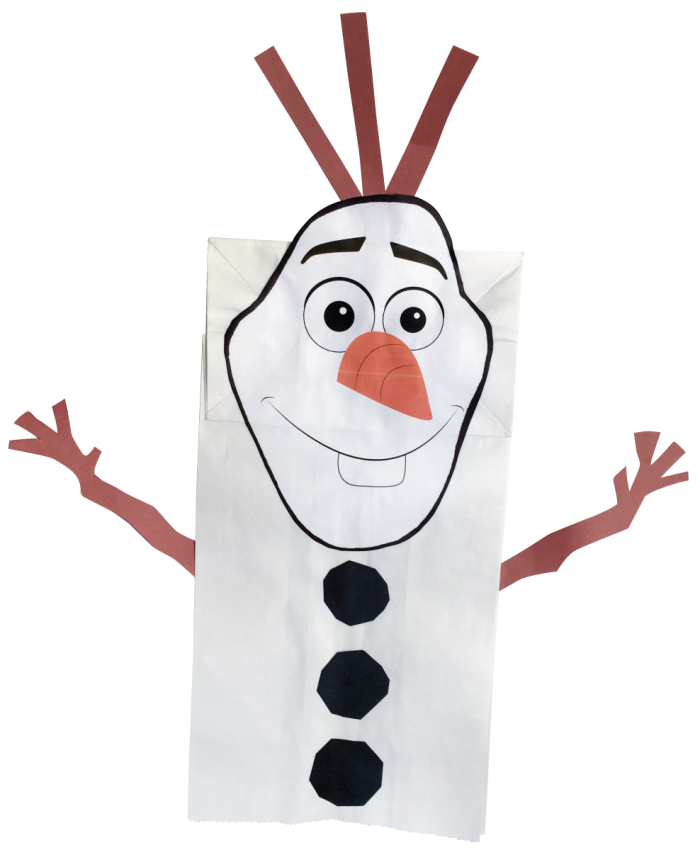 What You'll Need
Each kit contains enough materials to make one puppet.
White craft bag
Brown construction paper for the arms and hair
Black construction paper for the buttons
Printable of Olaf's face
Glue stick
Scissors
Everything you need except the scissors and glue stick is in the kit you'll pick up. If you make the project at the store, we'll provide the glue stick and scissors. Most kids can complete the craft in 10 minutes or less.