What better way to celebrate American independence than to take a moment to recognize a few of our vendors that manufacture their educational supplies right here in the USA.
TREND enterprises
TREND has been making creative ways to educate children for decades. 100% of their award-winning learning products are made in Minnesota.
Stickers
Flash cards
Certificates & awards
Wipe-Off practice books
Cut-outs, borders and bulletin board sets for the classroom
Punch-out letters
Bingo games & puzzles
Charts and posters
TREND has been at the forefront of learning since the mimeograph was in vogue! Fun fact: They've been around so long that my pediatric dentist had posters from TREND!
Carson-Dellosa Publishing
Ever wonder how that name came to be? It's the last names of two teachers who taught in the same school and started making things for the class. 40 years later, Carson-Dellosa is still fulfilling their mission to create materials that help enhance the learning experience.
Many of the products you love from Carson-Dellosa are made in the USA.
Summer Bridge Activity Books
Workbooks
Classroom decor
Stickers
Games & flash cards
Hands-on manipulatives
The Judy Clock
If you're a teacher, you can bet there's something in your classroom from Carson-Dellosa.
Top-Notch Teacher Products
Library pockets
Magnetic charts
Growth mindset posters
Hall passes
These are just a few of the innovative products created by Top Notch Teacher Products.
Fun fact: that Teaching & Learning Stuff desk calendar you get every year? Top Notch prints that for us in their factory. Now you know!
Rite-Co
On the walls, on the desks, and in the craft closet, schools and parents use a lot of paper. Rite-Co proudly makes all their paper within our borders. Since the paper is made here, it's great for the environment too. No shipping overseas – and you know how heavy a box of paper can be.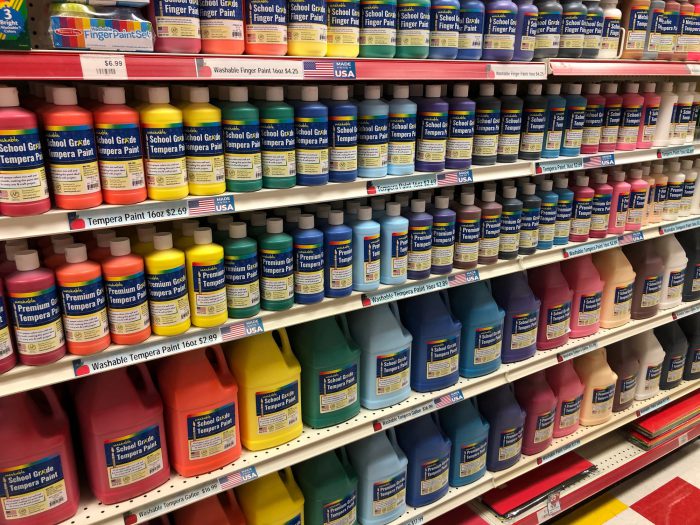 Paint
Gotta love that rainbow wall of paint in every color and shade. Finger paint, tempera paint, glitter, metallic and more – all made right here.
North Star Teacher Resources
Every North Star product is designed, produced and printed in the USA. They're committed to conserving natural resources and minimizing waste in their manufacturing facility too. In addition to printing all products with Earth-friendly, vegetable-based inks, North Star utilizes energy-efficient equipment in their facilities and follows rigorous recycling guidelines.
Musgrave Pencils
We've saved what's probably the oldest for last. Musgrave has been making pencils in Shelbyville, Tennessee so long that they've got depression era black and white photos – and they weren't even new then. They've been at it for more than 100 years. Like us, they're family-owned too. You'll appreciate the quality of the pencils. Solid wood, fine craftsmanship, Musgrave knows their stuff and makes a quality (and cute) pencil.
---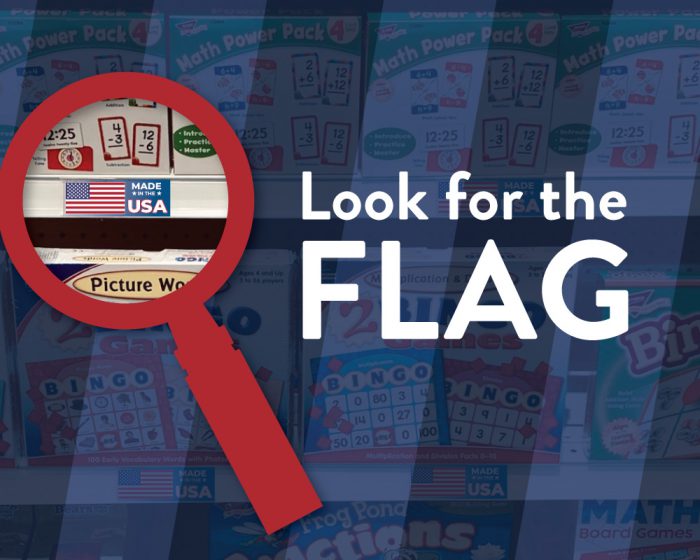 Those are just a few of the companies we carry who are supporting manufacturing right here in the US. Look for the 'Made in the USA' tags on our shelves to find even more products.