Local Business Gives Back
Sierra Verde STEM Academy Sports Courts Get a Fresh Look
Demonstrating community commitment, the local business, Teaching and Learning Stuff, owned by the Bundgaard family of Glendale, has recently taken a hands-on approach to support local educational facilities. They undertook a generous initiative to refresh the sports courts at Sierra Verde STEM Academy, also located in Glendale, AZ, part of the Deer Valley School District.
Over a two-day period, the Bundgaard family, including two children who were former Sierra Verde students, worked diligently to repaint the basketball, pickle-ball, four-square, and hopscotch courts. Not only did the family volunteer their time and expertise, but they also shouldered the cost by purchasing all the necessary materials for the project.
The introduction for this commendable volunteer work was facilitated by Love Our Schools, a community-driven initiative aimed at fostering a supportive environment for schools and the students they serve.
Bryan Bundgaard, the family patriarch and the main force behind Teaching and Learning Stuff, expressed his sentiments on the venture:
"We are always looking for ways to support our local schools. This project was a little out of our comfort zone but we took on the challenge….with the help of some good friends whom also happen to be professional painters! We hope the students enjoy the newly painted courts for years to come."

Bryan Bundgaard
The freshly painted courts not only boost the aesthetic appeal of the school's outdoor facilities but also reiterate the value of community collaboration and support. Such initiatives exemplify how local businesses can play an active role in enhancing educational environments for students.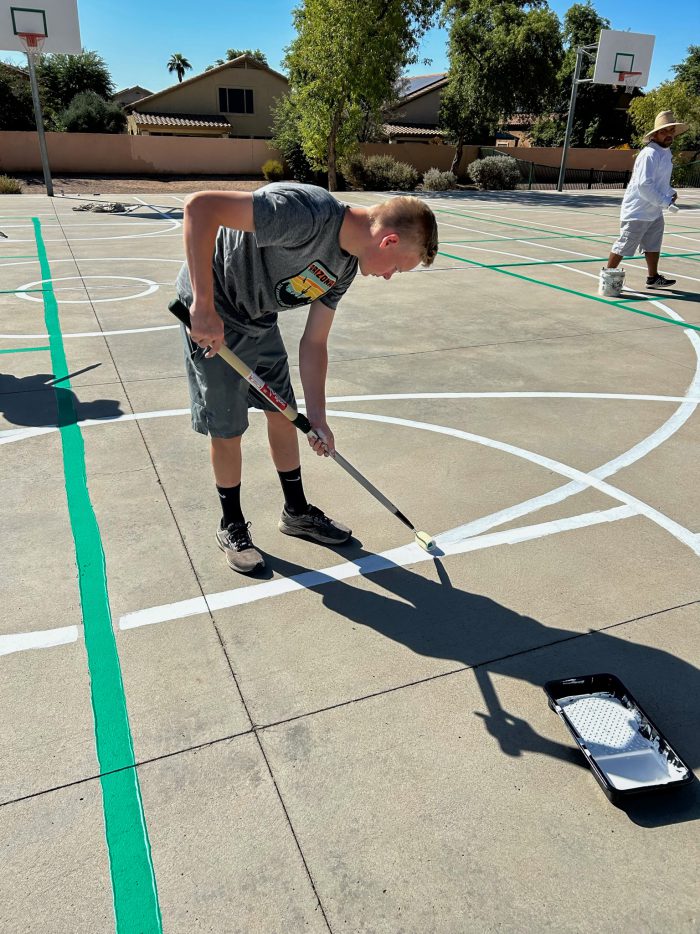 ---
For more information about the Teaching and Learning Stuff store, members of the press and community are encouraged to reach out to Bryan Bundgaard at [email protected].