Everyone feels happy, excited, mad, tired, scared, confused, and lonely. Children have no idea what that feeling means until we help them understand it. This is where some simple tools come in that can assist with identifying, expressing, and coping with emotions.
Helping Kids Understand Emotions
As your preschooler lays on his back in the middle of the grocery store, kicking and screaming because he couldn't get the cool toy that was hung next to the boxes of cereal, it can be tempting to exclaim, "Whose child is that?" just to pretend it's not happening to you. Most parents have been there. Whether in a store, trying to get out the door on time, or even out on the road, the feelings of our children can be very unpredictable! Not to mention a mystery, as they sometimes just appear out of the blue!
Everyone feels happy, excited, mad, tired, scared, confused, and lonely. Children have no idea what that feeling means until we help them understand it. This is where some simple tools come in that can assist with identifying, expressing, and coping with emotions. If you are looking for ways to help kids understand and get a handle on that thing called emotions, keep reading!
Identifying Emotions
It can be frustrating for a child to grapple with how he feels sometimes. There are so many emotions! The best thing you can do is identify the emotion and give it a name at the time it is being experienced. You can start this at a very young age. When your little one is smiling and laughing, call attention to that as being happy or excited. When your toddler is crying or throwing a tantrum, simply name that sad or angry. While emojis are a fun way to relate emotions to children and are easily recognizable, there are some other powerful tools that can help give a name to the various emotions your child is capable of feeling. How can you show a child what common emotions look like, so they know that at some time everyone else feels them too?
Clip charts
Learning mats
Posters
Games
Once you help identify emotions, call it what it is, but choose your words wisely. "I see you are feeling angry right now," sounds better than "You're so mad." You will even get to the point where you can say, "It makes me sad to see that you are feeling angry." Let him know that while it's perfectly OK to have emotions, how he expresses them is important.

Expressing Emotions
Kids don't come with an instruction manual (surprise!) and just like adults, moods come and go. Help kids with some basic social skills, like how to express their ever-changing emotions. Some parents give kids a pillow to punch and others just let them work it out with some alone time. But, if kids can now identify a particular feeling they are experiencing, giving them a tangible way to acknowledge it helps them take ownership of their feelings, and ultimately the ability to control them.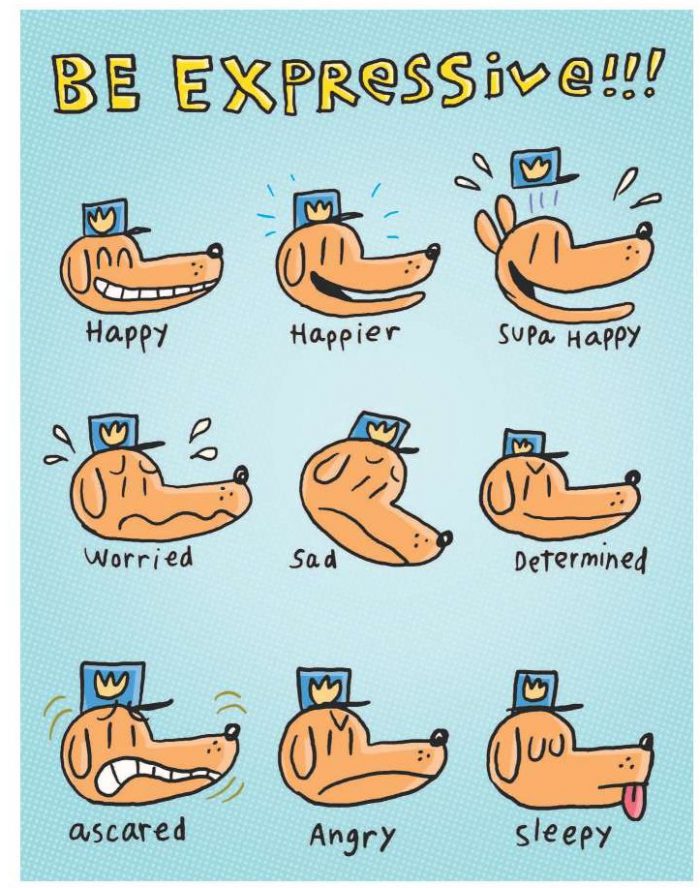 For instance, an emoji clip chart, learning mat, or poster can be hung where easily accessible. You can assign multiple children a different color clip or magnet, write their name or initial on it, and give them a hands-on way to show how they feel. If a child is showing kindness toward a sibling, his clip can be placed on the happy face. If he is acting impulsively, his clip can be placed on the frustrated face, and so on. Connecting an action with an emotion is how you will help kids cope better with them.
Coping with Emotions
Never before in history has anyone ever calmed down by being told to calm down. Instead, try helping a child cope with emotions by understanding that the more he is able to control his frustration, the less angry he will be. This will begin with older children when they are better able to reason, usually around the age of 6 or 7, and takes a lot of time and patience on the part of mom and dad (or teacher!), but the future payoff is worth it. This is where empathy comes in, and in order to develop that in children, we need to have some of it ourselves. Sometimes, just saying, "I understand how you are feeling," can diffuse a tricky situation.
Kids need a way to handle emotions, so give them the right tools to help them cope! If you have an overly emotional child, consider making a "calming corner" (also known as "time out!") where you can hang posters or charts, and keep a favorite stuffed animal or a stress ball or fidget toy. Provide a notebook for older kids to draw in or journal their feelings as a way to cope.
Bulletin board sets are thought of as just a traditional classroom tool, but they can easily be hung in an accessible but out-of-site location at home, such as on the back of a child's door or laundry room or office door. Come up with a plan before you need it and then use it!
Practical help
During calm times and without calling attention to negative behavior, break out emotion dominoes, activity cards, or games. Dominoes will engage kids with a fun matching game to learn and relate to how other people may feel, even when they aren't feeling that way themselves. The activity cards and other games also give parents and teachers an interactive way to help kids build their vocabulary when it comes to dealing with emotions. The tools mentioned here help teach empathy as well. Visuals and manipulatives give a kind of road map to show kids that their feelings are perfectly normal.
Rewarding the positive
Help kids work on a goal of having more days when they show a positive feeling or are able to control an emotion in a positive way and then have a small reward for the effort. We all know sometimes it take effort to be positive! Have a calendar page or incentive chart handy near the emotion chart you're using, let children place stickers on it, and then evaluate goals on a weekly basis. Just as with you, there will be bad days when some circumstances are out of our control, but we can get kids to the point where they can recognize the power they have within themselves to control how they react to it all! That's a useful skill that will impact them and others their whole lives.
Additional Resources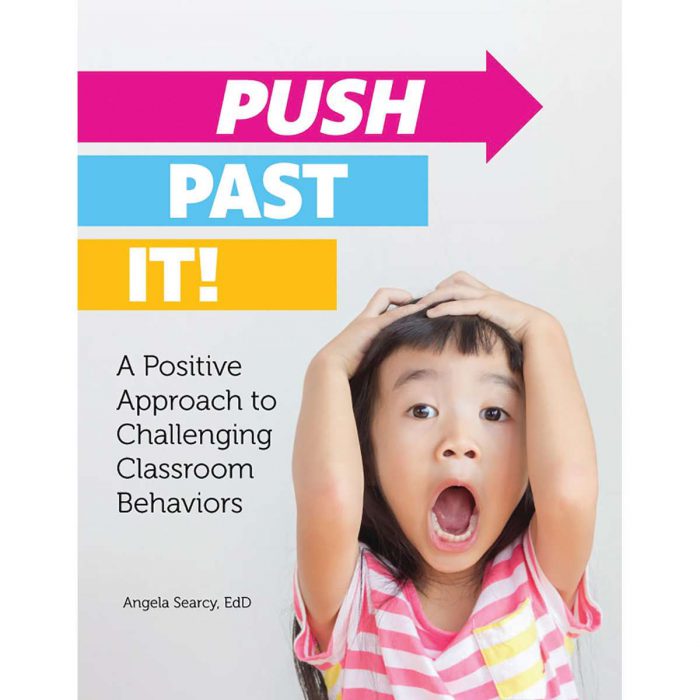 Social and Emotional Learning is a hot topic among educators. If you want to dive deeper into this area, here are some fantastic new resources we have available online:
We'll ship to your door or you can pick your order up at any of our store locations! Thank you for choosing Teaching & Learning Stuff as your educational supplier, so we can help you send our children of today well-equipped into the world of tomorrow!