Whether you need something to compliment what kids are learning in school, or you are teaching your own kids, we are happy to assist you in finding the right tools to help kids learn at home and
Helping Kids at Home with the 3 Rs: Reading
Whether you need something to compliment what kids are learning in school, or you are teaching your own kids, we are happy to assist you in finding the right tools to help kids learn at home and prepare them for success! For many years, Teaching & Learning Stuff has been a fantastic resource for helping kids learn. Not only do we offer top of the line, award-winning teaching materials for the classroom, but for parents and grandparents who might need some ideas on how to teach the basics to kids at home. Our staff is knowledgeable about our products and can suggest items to help with all the learning fundamentals: reading, writing, and arithmetic! And beyond!
Learning can't be rushed
Gone are the days when kindergarten was just half-day and consisted of coloring, playing, and story time. There is a little more pressure for academics to take place at younger ages now, isn't there? So, we will begin with this: children learn everything at different paces. There is no "right" age for learning to happen. We frequently hear comments like, "My son is behind. He's 7 and just isn't interested in reading like the other kids!" Some kids start reading at 3, which is rare, some kids at 7. Others at 9. Of course, if you have serious concerns about your child academically, you can always have him tested, but maybe he's not behind and he's simply not ready!
How can you help him at least get ready for reading? This post will highlight some ideas and tools we have to encourage and help teach reading.
Ways to encourage kids at home
First off, read aloud regularly. If you have never done this, it's not too late to start. Begin with board books during the baby and toddler years. Advance to easy readers like BOB books, the I Can Read series, and other paperbacks. Some reading should be done specifically for helping your struggling reader, while other reading should just be for fun! Learning takes place that way, too! If you are at a loss as to what to read at what age, check out Read Aloud Revival for book lists. As your child gets into chapter books, commit to reading a chapter aloud every night. You can follow the text using a reading guide with your child sitting next to you. If you have a fidgety child, give him a squeeze toy or something to keep his hands busy so he can focus on the task at hand.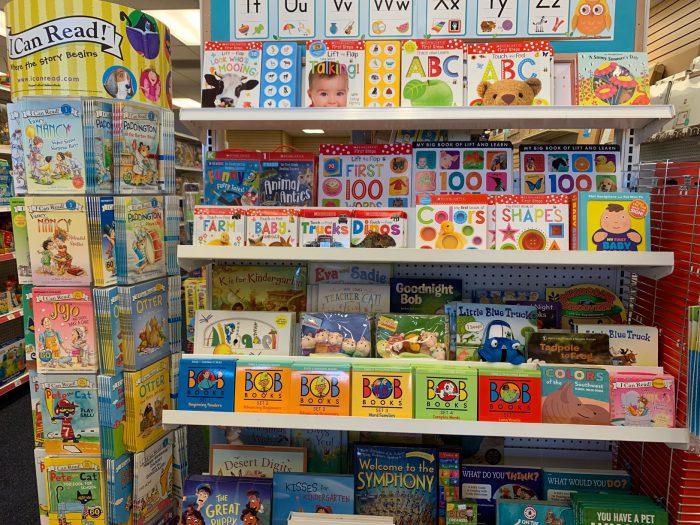 Second, read everything you can together in books, atlases, picture dictionaries, or a favorite magazine. Find some fact cards about a subject he's interested in. Most kids enjoy learning about animals, dinosaurs, ocean life, or bugs and reptiles. Check out books from the library or get books with companion CDs to follow along. Allow your child to help decide. You'll never know what method you introduce that will prompt him to begin to WANT to read on his own! Your job is to help him discover what works best for him.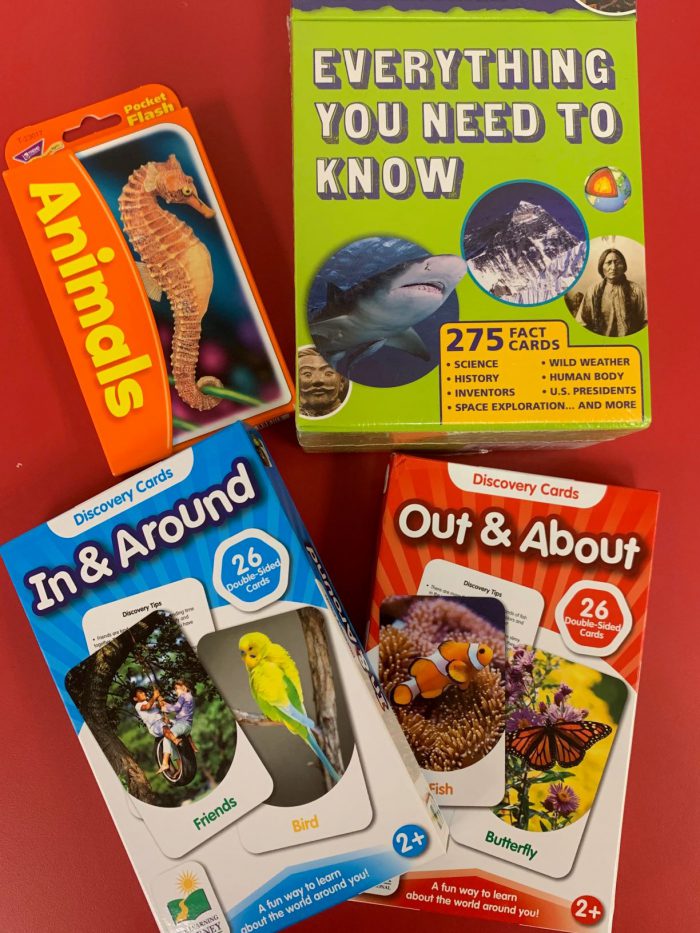 Picture words
Picture word cards and games are a fun way to learn the names of common items kids will come across in daily life. Before you ever have to introduce a single letter, kids will have fun just looking at the different pictures and the associated picture word, and will come to recognize those words easily.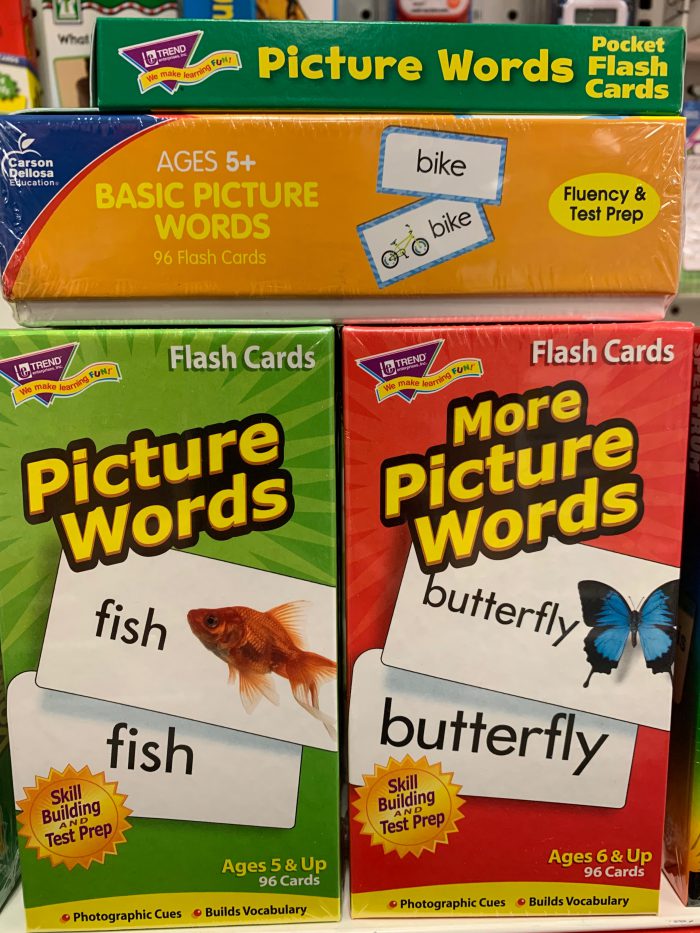 Phonics and Sight Word Proficiency
Learning the alphabet and the sounds that letters make is the next step in teaching kids how to read. We have some excellent ways to help you teach those basics. Flash cards are the most common way to help with phonics and sight words and come in different levels depending on the student's grade or age. Workbooks and learning mats are also helpful to have on hand. Magnetics on the refrigerator or Clingy Thingies on a bathroom mirror stay in plain sight for extra practice. Keep a list of words for the week and see if your child can pick them out in ordinary situations, such as on billboards while you're on the road.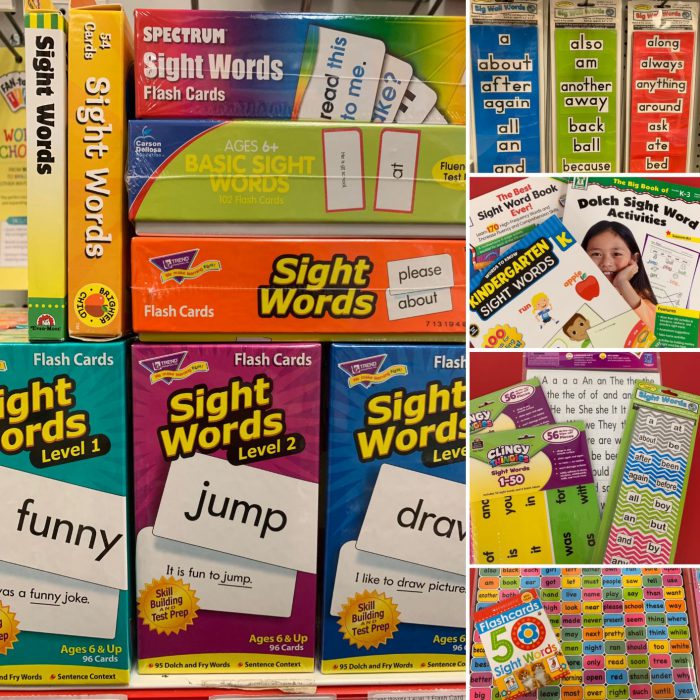 If your child is learning sight words, you may see unfamiliar terms when looking for tools to help. Dolch sight words are listed by age group. They are based on high-frequency words that students in kindergarten through second grade would be reading. Fry words are the first 300 words listed by order of frequency. It is common for them to be combined.
Remember, some kids hear letter sounds differently than they are spoken, so it's important that phonics is introduced along with basic sight words. For specific help with phonics, read-to-self phones allow children to hear themselves clearly while speaking softly into it. The design magnifies their voice allowing them to hear their sounds and words distinctly. This interactive learning tool can be used to improve reading fluency and comprehension, as well as discover speech issues that might need attention.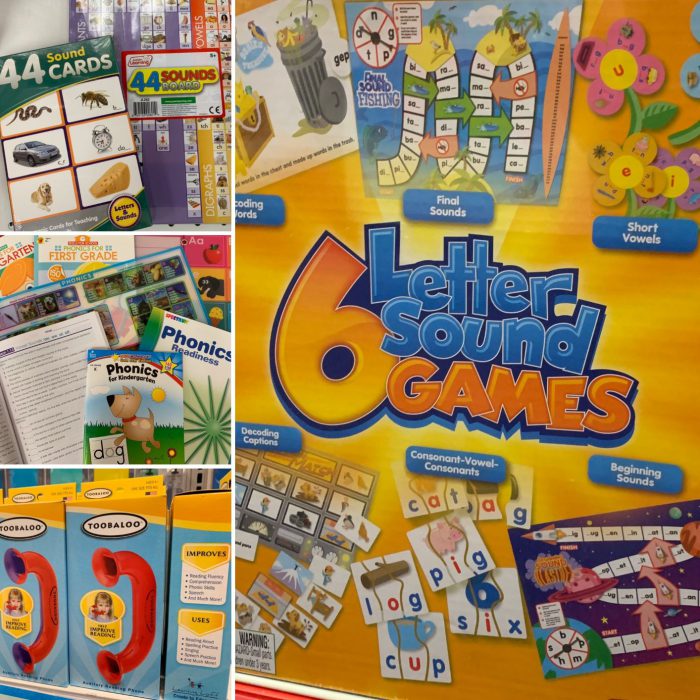 If you have a child who learns well with hands-on tools, games and puzzles might be for them! Bingo games for letters, sight words and picture words can be useful in teaching the most reluctant learners. Have fun during the process and you might be surprised at how quickly he catches on to the bigger goal: reading!
Of course, there are workbooks for teaching reading in a more formal way, and we have an assortment of them for every grade level starting with PreK.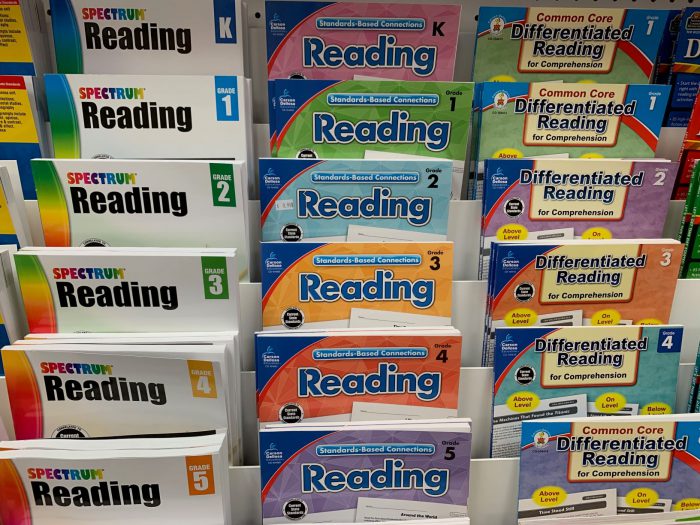 "Once you learn to read, you will be forever free."

Frederick Douglass
Keep up to date on more helpful products and subscribe to our newsletter at https://mailchi.mp/teachingstuff/subscribe