Hands-On Math Manipulatives
Move over worksheets and timed tests. Learning math with hands-on manipulatives helps students acquire knowledge faster by engaging them during active and effective lessons. If you remember endless worksheets and timed tests from math classes in your childhood, it's time to take a look at some of the hand-on tools from Teaching & Learning Stuff that your kids will enjoy.
Teaching math with manipulatives is accomplished in three stages:
Concrete
Representational
Abstract
The Concrete Stage
At the earliest stages of learning, children interact with "real world" objects that are carefully crafted to teach mathematical concepts. For example: a pizza that can be cut in halves and fourths is a concrete manipulative that introduces the concept of fractions.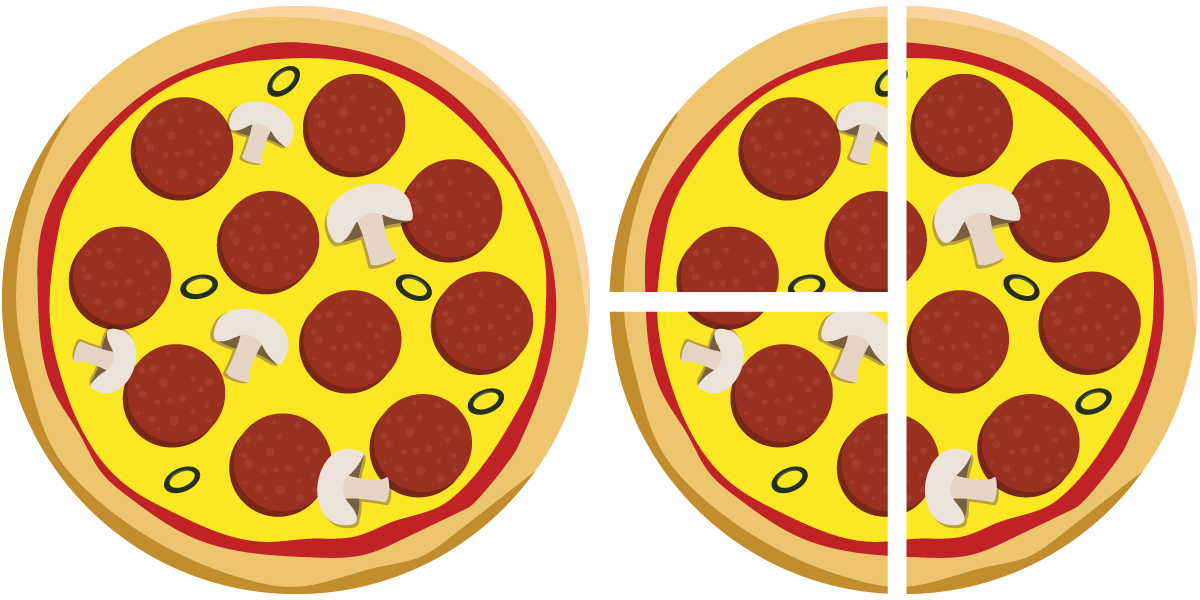 The Representational Stage
Once students are comfortable with a concept, the concrete things are replaced with manipulatives that represent the literal objects from before. For example: the literal pizza is replaced with fraction circles or colored cubes. At this stage, students are taught that the underlying values and concepts represented by the manipulatives can be applied broadly. They learn that the pieces of the fraction circle can represent more than just pizza.
They also begin to understand that the manipulatives' values can be written as mathematical symbols. For example: that one-fourth of the pizza is a fraction and it can be written as ¼.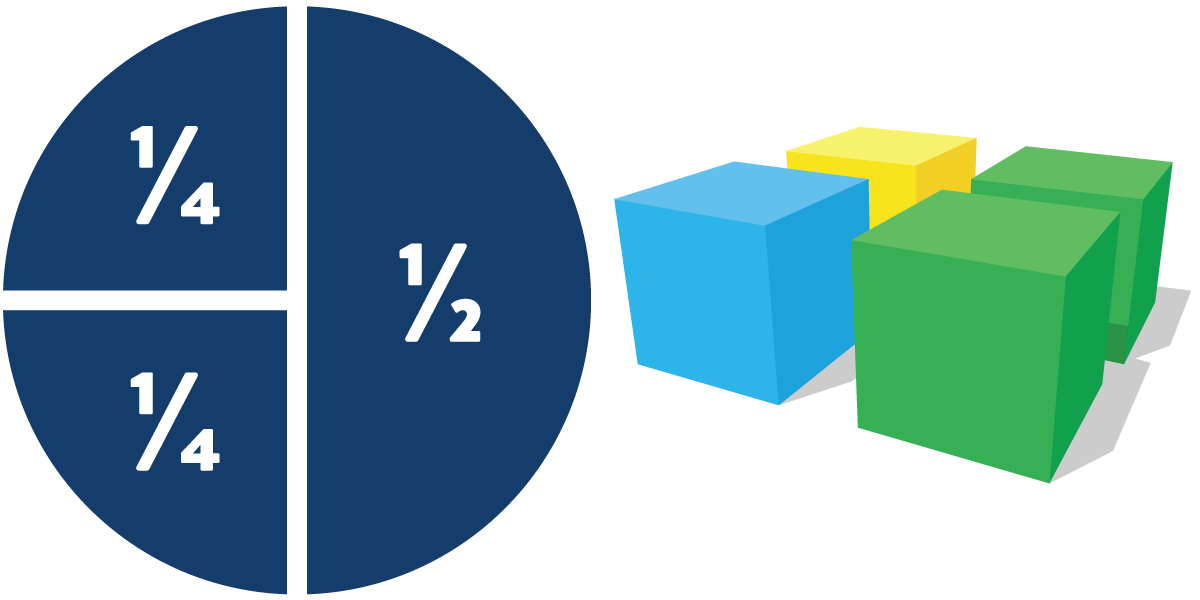 The Abstract Stage
Finally, the representational materials are correlated to mathematical numbers and symbols. Students can express the concepts they've learned in the symbolic language of math once they've mastered the abstract stage.

---
Guided Learning
With Teacher Created Resources
Teachers and parents play a crucial role in helping students master any skill through hands-on learning. Students need to be guided along their journey from concrete to abstract knowledge. No matter where you find yourself and your learner along this path, we can help you find hands-on learning tools and games that will engage their minds and ensure they can successfully demonstrate mastery of abstract mathematical symbols and structures.
Take a look at a few of the math manipulatives you'll find from just one of our hundreds of suppliers: Teacher Created Resources.
Foam manipulatives are perfect for individual or large group learning.
Lightweight
Soft
Quiet
Washable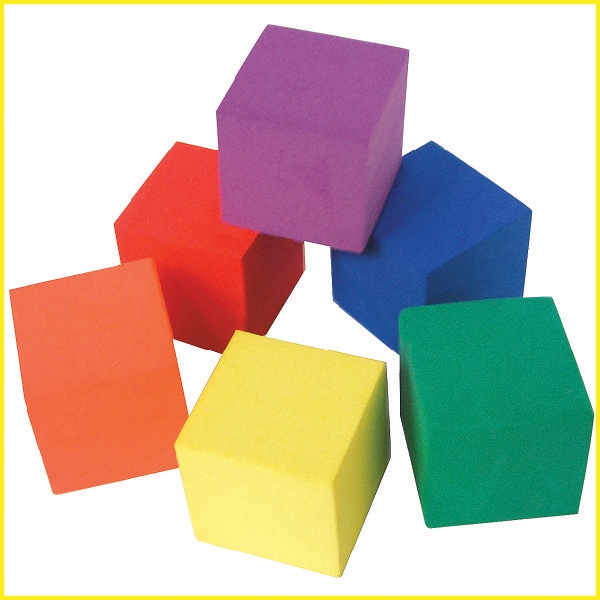 Foam Color Cubes
30 blank 1-inch cubes in 6 different colors help students practice:
sorting
patterning
visual discrimination
fine motor skills
basic math concepts
Square edges stop the cubes from rolling too far.
Comes in a resealable storage bag.
Teaching tips are included.
250 Connecting Links
Five colors of links are perfect for:
sorting
counting
sequencing
patterning
250 links per pack.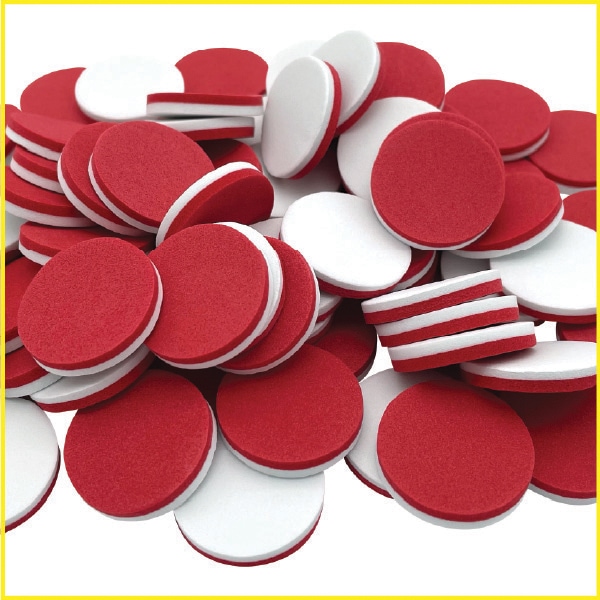 Foam Counters: Red/White
100 double-sided counters are red on one side and white on the other. 1″ diameter.
Comes in a resealable storage bag.
Teaching tips are included.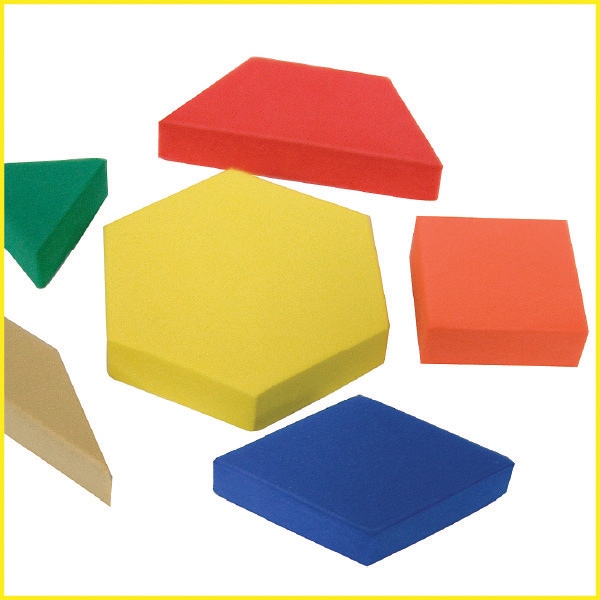 Foam Pattern Blocks
Seven each of six shapes: triangle, square, parallelogram, rhombus, trapezoid, and hexagon.
Great for counting, patterning, symmetry, fractions, angles, and problem solving.
42 pieces.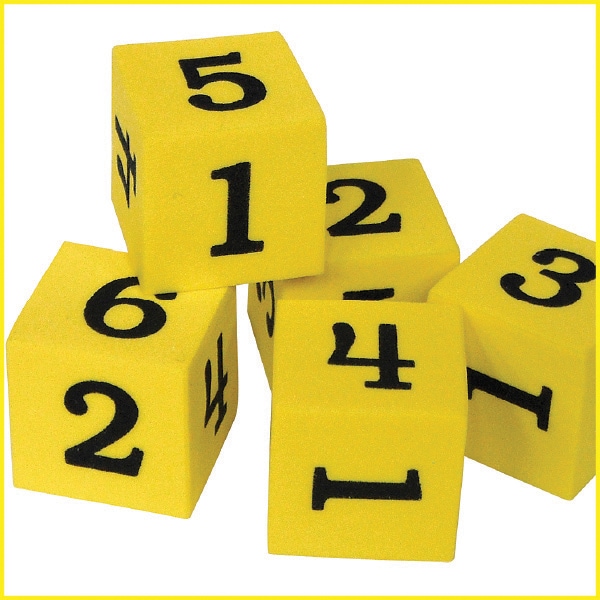 Foam Numbered Dice (numerals 1-6)
20 yellow dice with numerals 1-6. 3/4″ cubes.
Square edges stop the dice from rolling too far.
Comes in a resealable storage bag.
Teaching tips are included.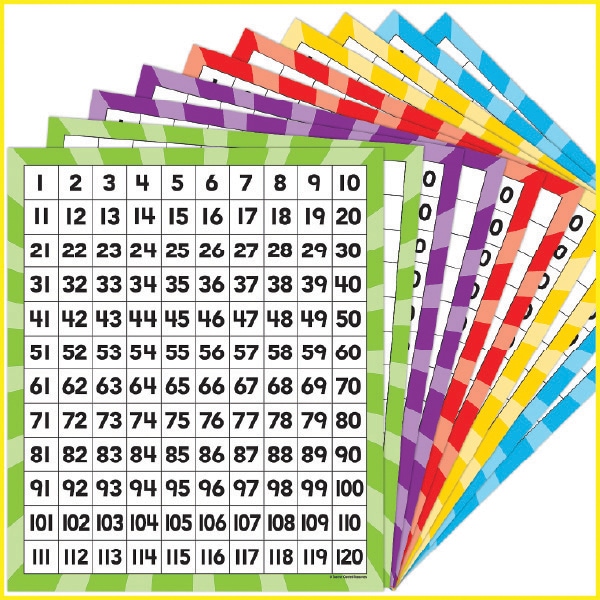 120 Number Boards
1-120 on one side and a blank grid on the back, each measures approx. 11″ x 13″.
Write-on/wipe-off surface.
2 each of 5 colors.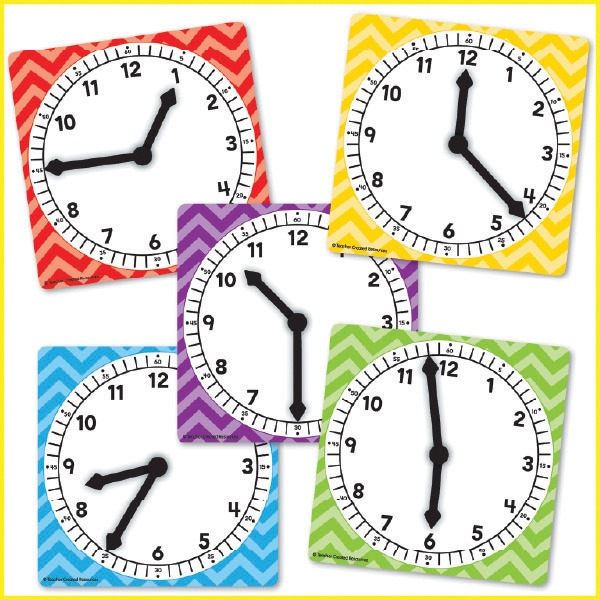 Clock Sets
Demonstrate and practice time-telling concepts with these clocks, measuring approximately 4.5″ square.
5 clocks per pack.
Minute and hour hands spin independently.
Write-on with a permanent marker and wipe-off with rubbing alcohol.
Time-telling activity suggestions are included.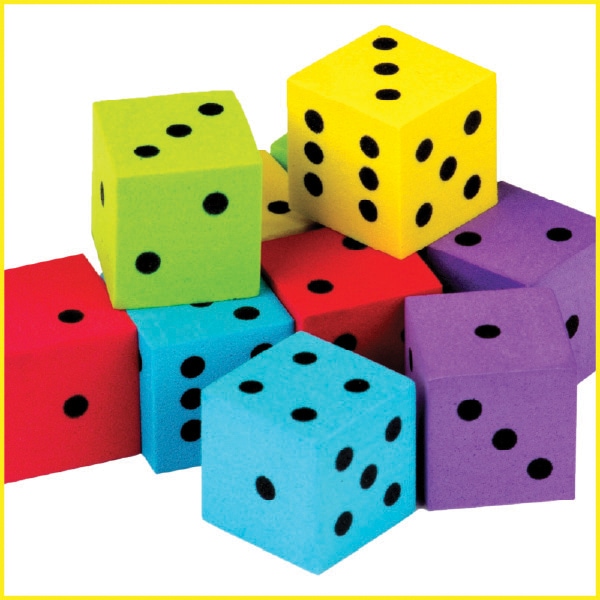 20 Colorful Foam Dice
Soft foam dice are quiet and durable, and the square edges prevent them from rolling too far.
3/4″ cubes.
20 dice, 4 each of 5 colors.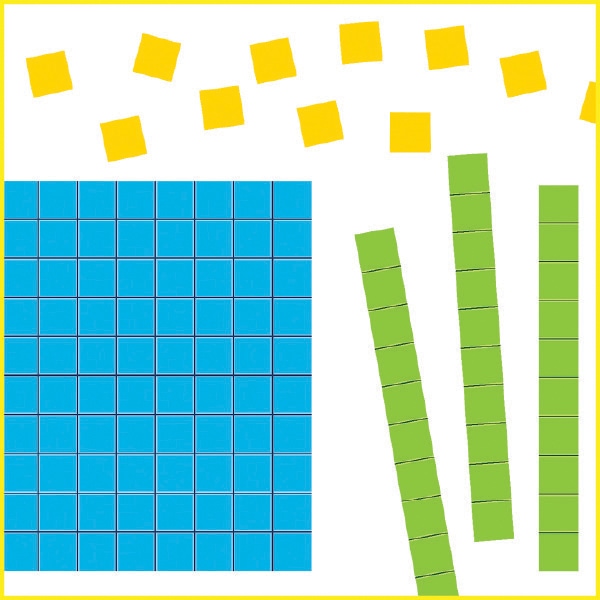 Base Ten Magnetic Accents
Teach place value and number sense with these durable, reusable magnetic accents. They work equally well on the board in front of the class, and in small groups or individual learning.
Includes 64 total pieces:
Hundreds piece measures approx. 6-1/2″.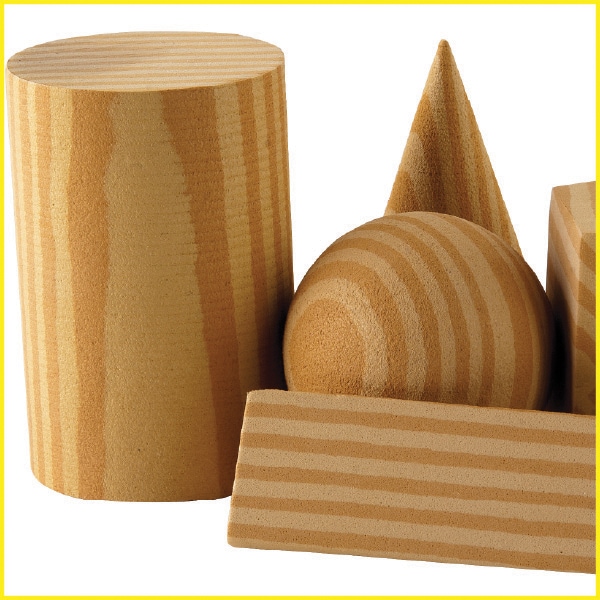 Foam Geometric Solids
Eight pieces of wood-color foam in geometric solids:
Cube
Cone
2 Cylinders
Sphere
Rectangular pyramid
Triangular prism
Hexagonal prism
Sizes vary, largest piece is approx. 3" high.
Includes suggested activities.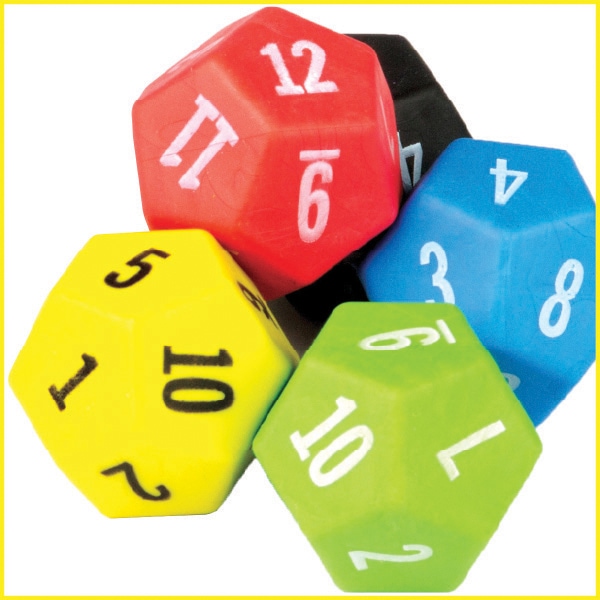 12-Sided Dice
Learn about math operations and probability. Soft plastic dice are quiet and durable. Great for multiplication practice, and for learning to reduce fractions.
Numbers 1-12.
1″ x 1 1/2″
6 colors.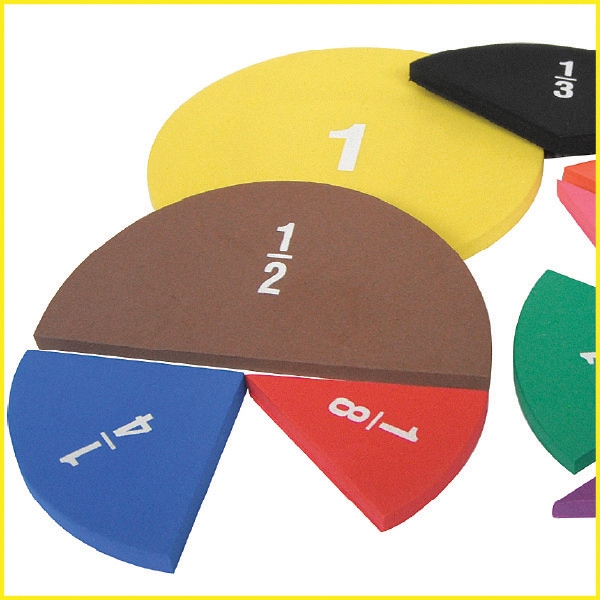 Foam Fraction Circles
Nine circles, each measuring 3-1/2″. One circle is whole. The other eight are divided into common fractions: 1/2, 1/3, 1/4, 1/5, 1/6, 1/8, 1/10, 1/12.
Nine colors. 51 total pieces.
Comes in a resealable storage bag.
Teaching tips are included.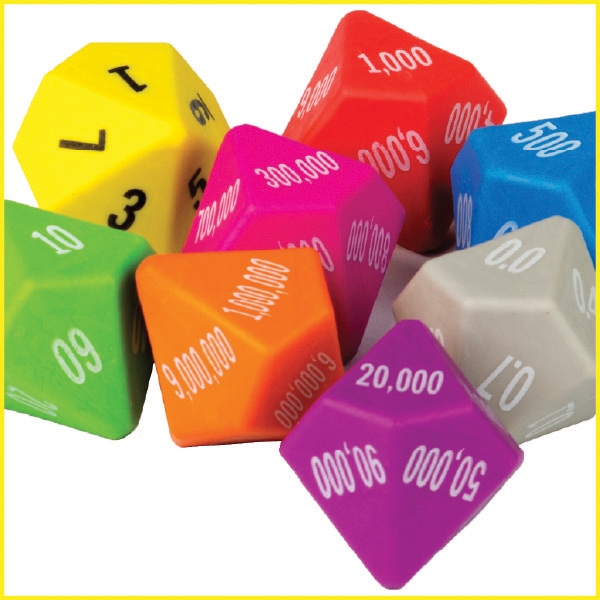 Place Value Dice
Learn about place value, math operations, and probability.
Values 0.0 through 1,000,000.
1″ x 1 1/2″
8 colors.