Remind students that they matter with this uplifting and colorful new theme: Everyone Is Welcome. Students will be encouraged and empowered through positive messages and affirmations that they can truly change the world.
Calming Corner
Create a calming corner in your room where students can refocus, and help students recognize and control their emotions.
Calming Corner title piece
How Do I Feel? poster
I Can Control poster
Yoga poster
Counting Down from 10 poster
Calming strategies photo cards
Positive messages decorative pieces
Heart accents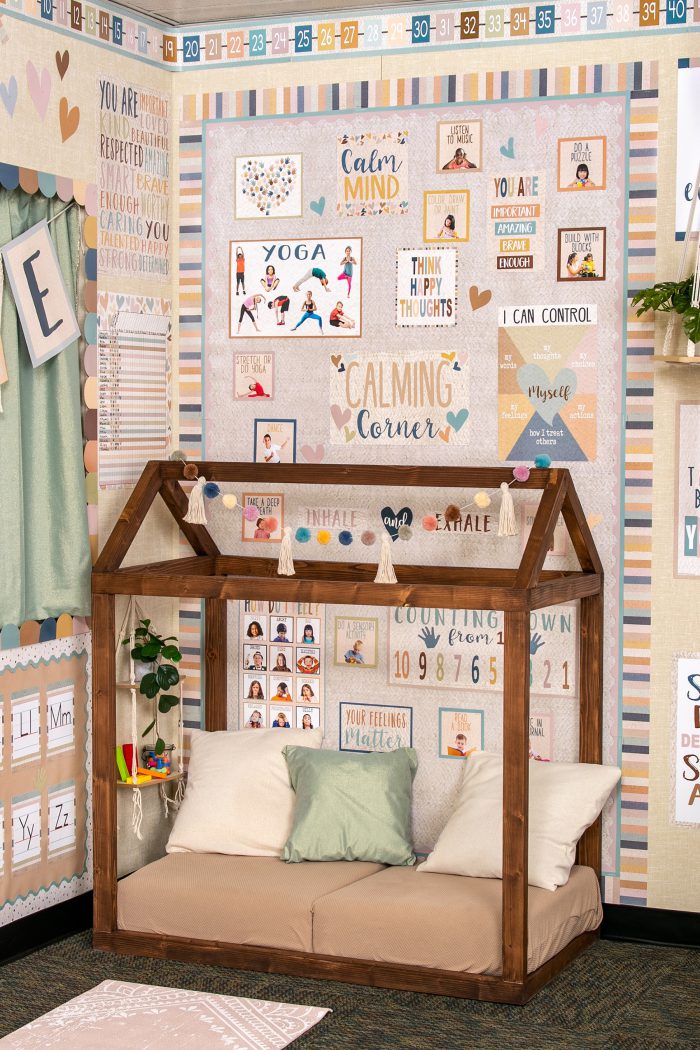 Diversity
Students will be encouraged and empowered through these positive messages and affirmations that they can truly change the world.
Includes 21 decorative signs with positive diversity messages
Bulletin Board Guide with suggestions and activities.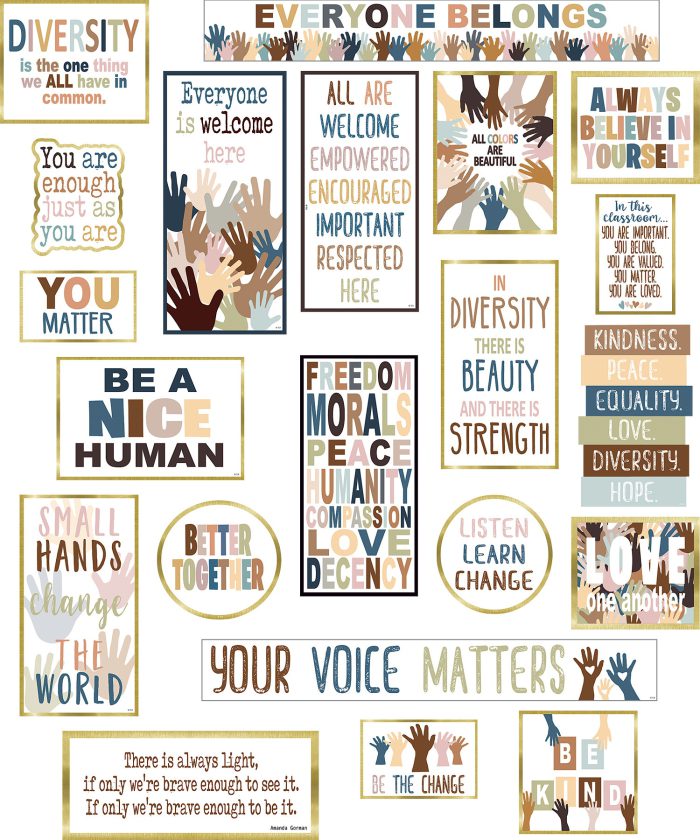 Posters with a Purpose
Brighten any space in your classroom with messages of positivity. Each message encourages children to consider how their actions affect others, and to promote a strong sense of community in your classroom.
Creating an affirmation station is easy with a mirror and the Everyone is Welcome Positive Affirmations Accents.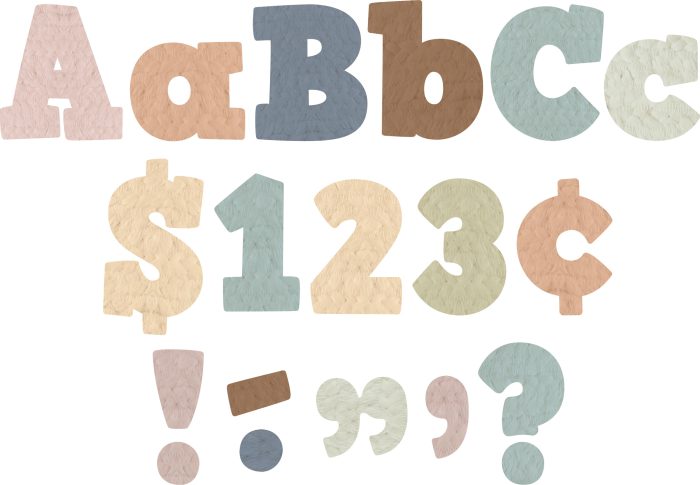 Coordinating Better Than Paper Colors Bring Everything Together
Borders Provide the Finishing Touch
Dress up any space with stylish borders.
---
Recognize Awesomeness
Stickers are a simple and quick way to inspire positivity and boost motivation. Make good habits stick with stickers.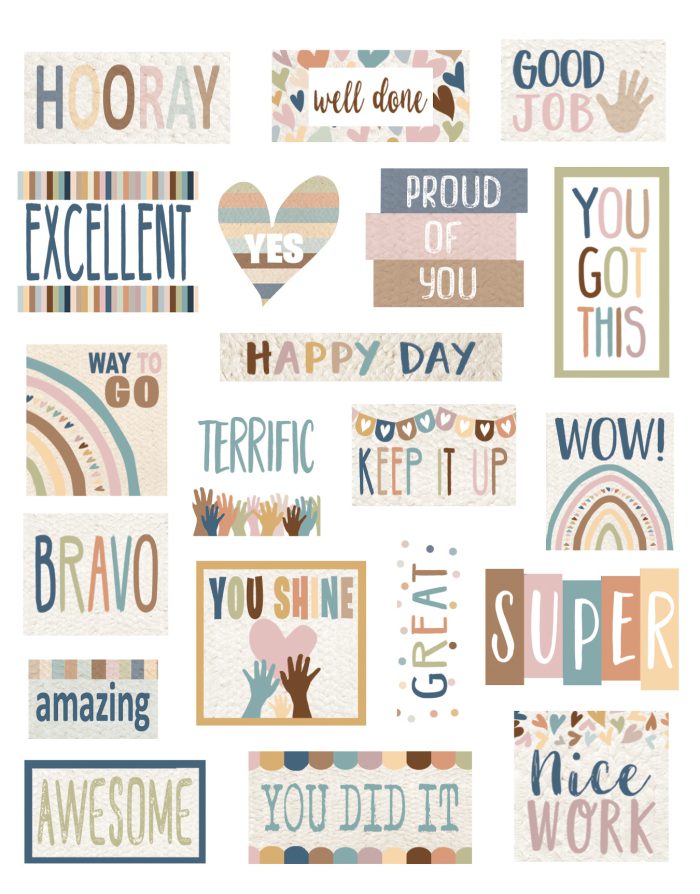 Award certificates are perfect for the end of the year as well as any time when students have made progress worthy of more than a sticker. The handy size is perfect for hanging on the fridge at home.
Plan Each Day
Organization can be easy and beautiful!
40 weeks of daily lesson plans in one convenient book!
Includes substitute teacher information and student roster sheets
Memorable quotations provide opportunities for discussion throughout the year
Twelve large monthly planning calendar spreads for year-long lesson planning
Whether you need to prioritize the day's events, add weekly reminders, highlight something special, or simply provide a bit of inspiration, cheerful stickers will keep your lessons beautifully organized.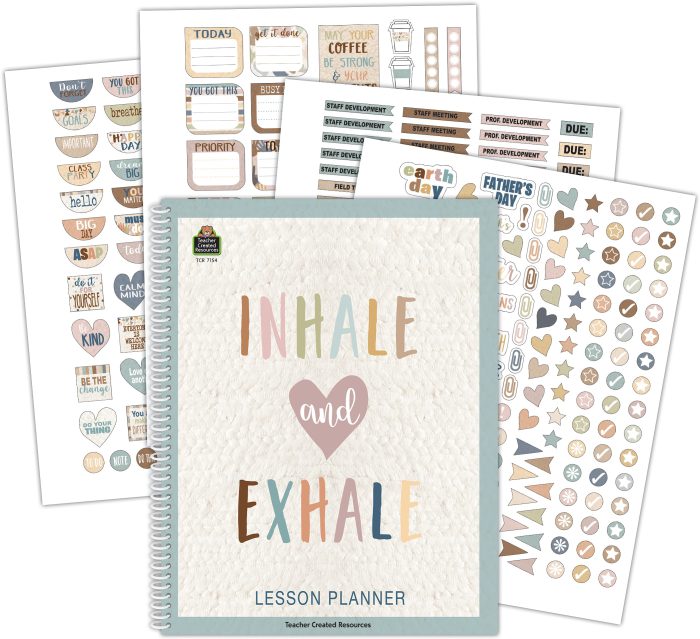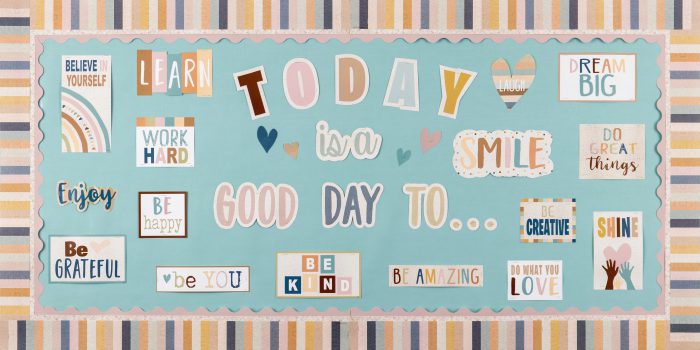 Today is a great day to swing by Teaching & Learning Stuff to see Everyone Is Welcome and all the new themes. Let our trained staff help you build your inclusive classroom community.
---
See the Everyone is Welcome theme & more fun videos on TikTok.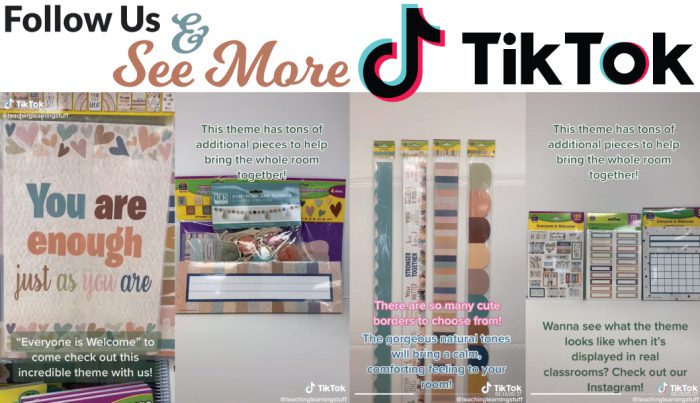 Make your classroom a welcoming place for everyone. Everyone Is Welcome is in stock at all of our locations. It's also available on our website.