Celebrate National Puzzle Day!
Rejoice, Puzzle Lovers!
It's time for the annual January 29th celebration of the puzzle in its every form; from the simplest of wood to the toughest of mathematical brain teasers. We love puzzles here, so we're celebrating this day; after all, puzzles are both literally teaching and learning stuff!  Did you know that working puzzles not only assists with childhood learning? It can also be helpful in re-teaching stroke survivors basic skills as well as assist with cognitive stimulation in patients with dementia or Alzheimers. Here are some of the many options and benefits puzzles provide and what we have waiting for you!
Wooden Puzzles: Simple but Strong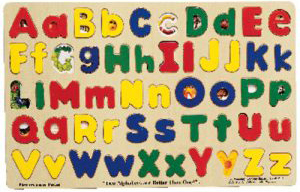 Let's start with the much loved wooden puzzles. These primarily rely on manual dexterity, shape and color recognition.  Think childhood staples like peg puzzles as well as the ever-popular jigsaw. Beginner puzzles help teach basic concepts such as letters, colors, and numbers, and encourage fine motor skills and shape recognition. Interacting with your child during this activity also adds more cognitive and conversational skills to the mix.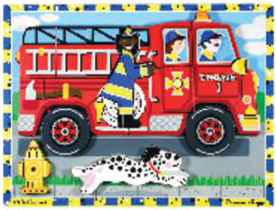 Theme puzzles like princesses and construction vehicles can even help build important cognitive skills. Pick a subject your child has shown interest in and you will most likely be able to find a puzzle in that category. Puzzles with chunky pieces, puzzles that make sounds when you lift the pieces, and puzzles with knobs to help with dexterity are just a few of the choices we have in our stores. Magnetic puzzles that are more active in nature, such as bug collecting and fishing puzzles, are a creative way to encourage hand-eye coordination.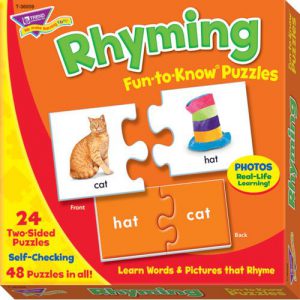 When you're ready for the next step, we have some targeted puzzles called the "Fun to Know" series for children to work on more difficult concepts. These also act as a bridge to the traditional jigsaw. Look for self-correcting puzzles that teach sequential learning, rhymes, opposites, easy words, and much more. Be sure to move along to more challenging puzzles as your child shows interest and ability.
Jigsaw Puzzles: Complicated Classics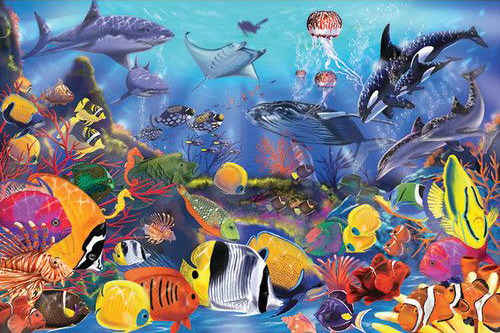 Jigsaw puzzles particularly lend themselves to being a social activity for any age! Doing a jigsaw with more than one person builds and reinforces social skills. Concepts such as learning about cooperation, handling frustration, taking turns, and just having a thoughtful conversation are all benefits. Shape transformation and the idea that pieces make a whole are important pre-math concepts. The ability to mentally transform shapes at a young age helps to develop important spatial skills. Doing a jigsaw as a group can reduce stress and all participants get to share in the fun of completion.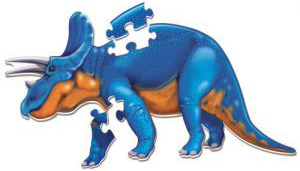 For anyone with limited mobility or physical limitations like arthritis and poor eyesight, we highly recommend floor puzzles with larger pieces. For children and adults alike, we have had everything from US maps to the solar system to undersea themes. No reason to keep these only on the floor, as they can be assembled just as well on a dining or pool table!
On-the-Go Puzzles: Quiet and Compact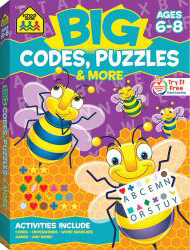 Kids are not always home to sit down and work on a puzzle, so here are a few options to keep in the car instead of handing over an electronic device: puzzle books, crosswords, the classic Rubik's cube and Fifteen Puzzle, and Kanoodle games, that use combinations of colored connected beads to complete 2-D puzzles and twisted 3-D pyramids. You'll never hear, "I'm bored," again from the back seat!
So go get a puzzle and have fun working one out today, and, as always, come see us in store or online!