Bold block fonts, vibrant colors, and geometric shapes makes this collection a blast from the not-so-distant past. Your classroom will be totally rad with this high-energy, spirited theme: Brights 4 Ever.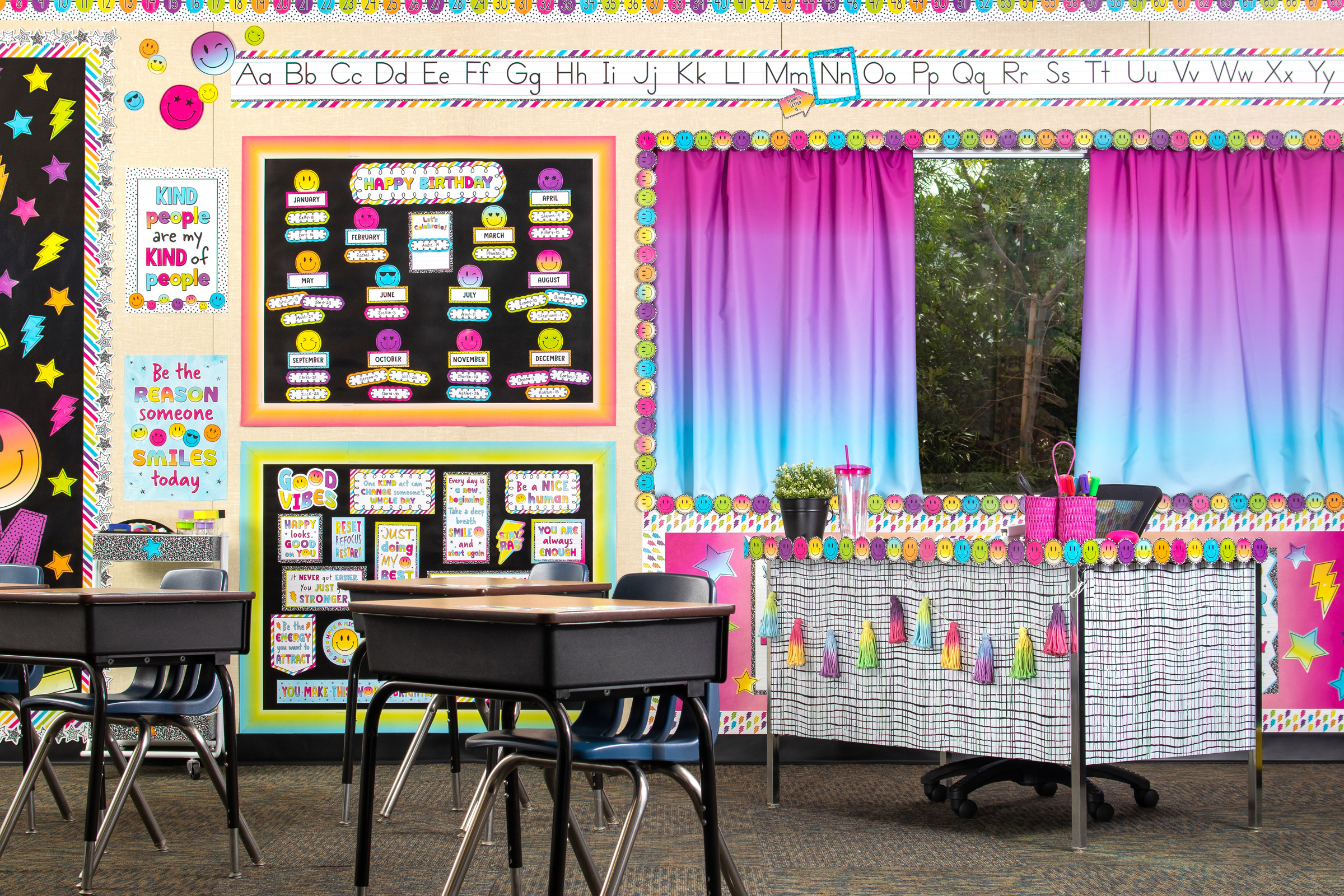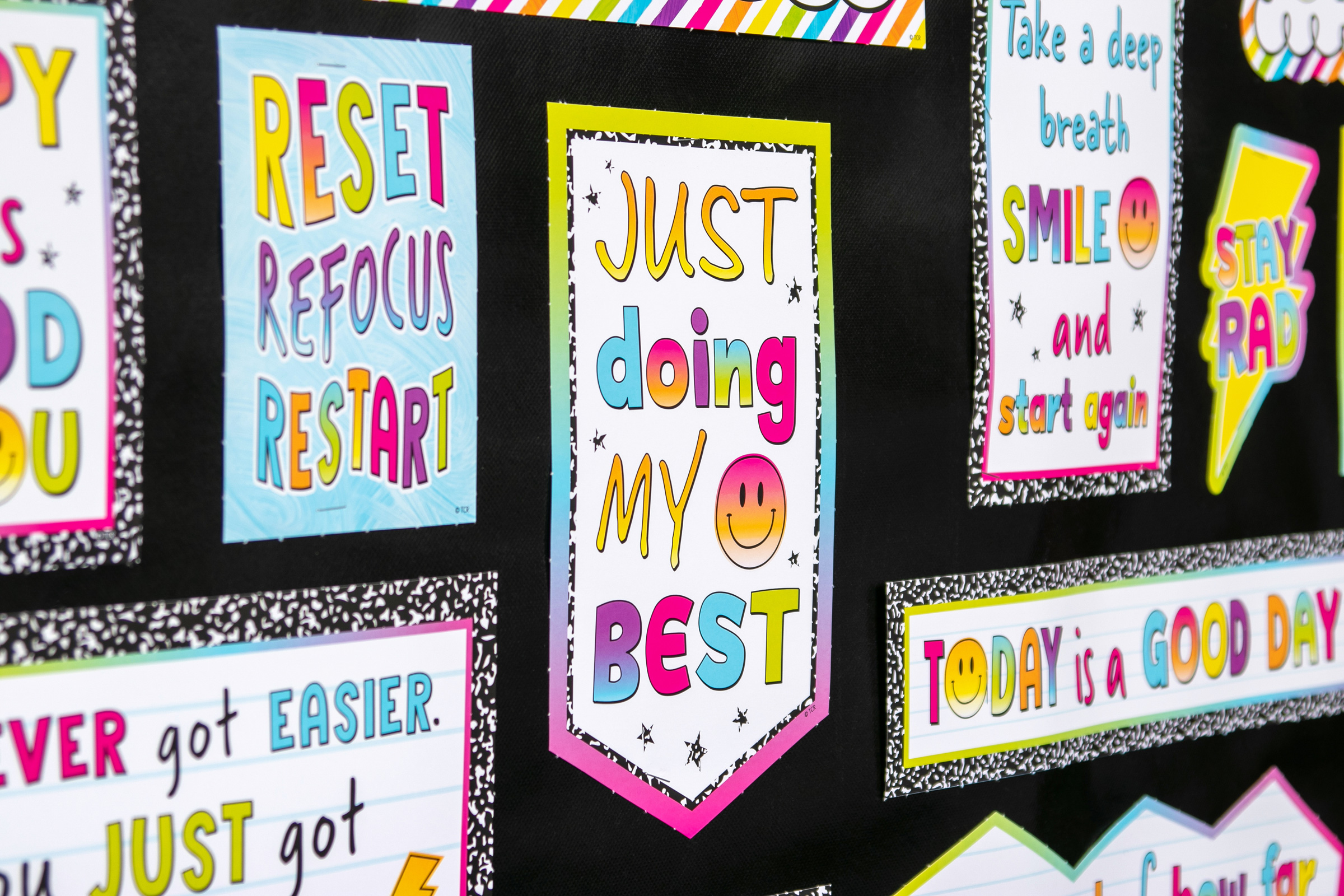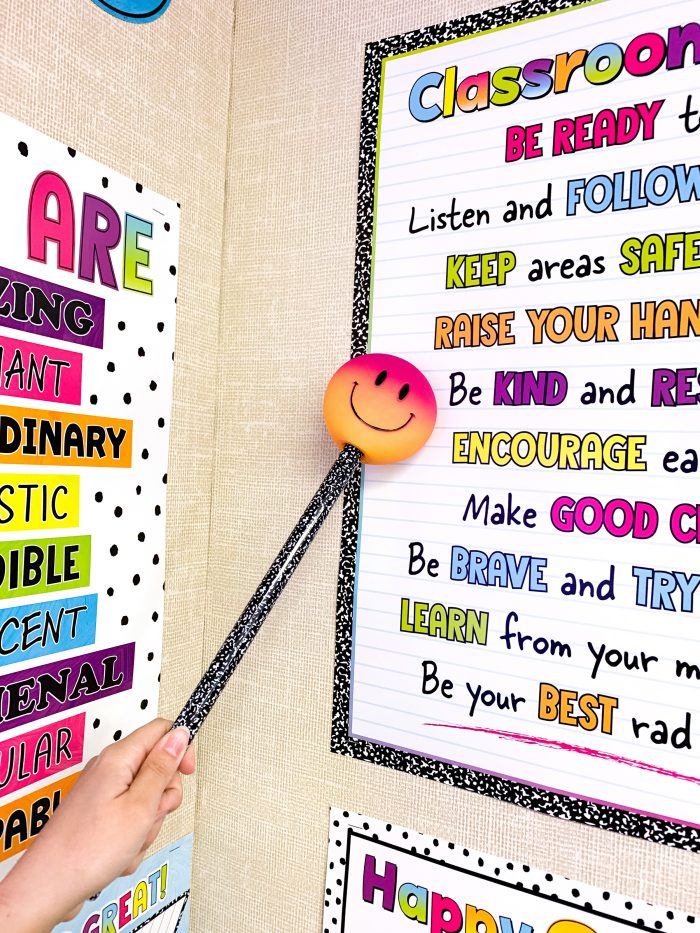 Bright & Bold Borders
The borders in the Brights 4 Ever theme look amazing when they're stacked.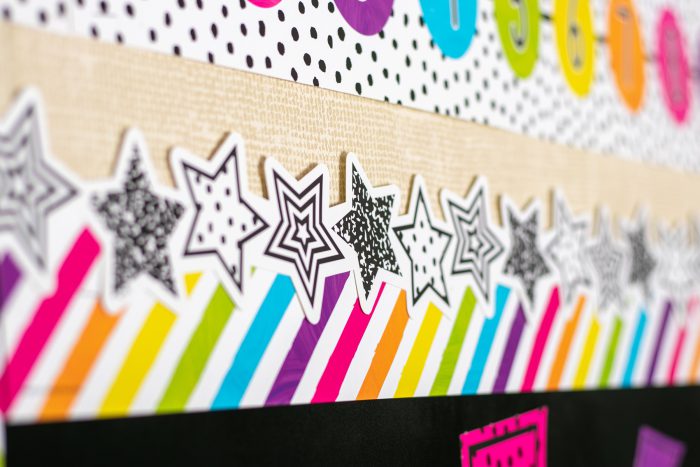 Totally Tubular Tie-Dye Tassels
Like… Totally.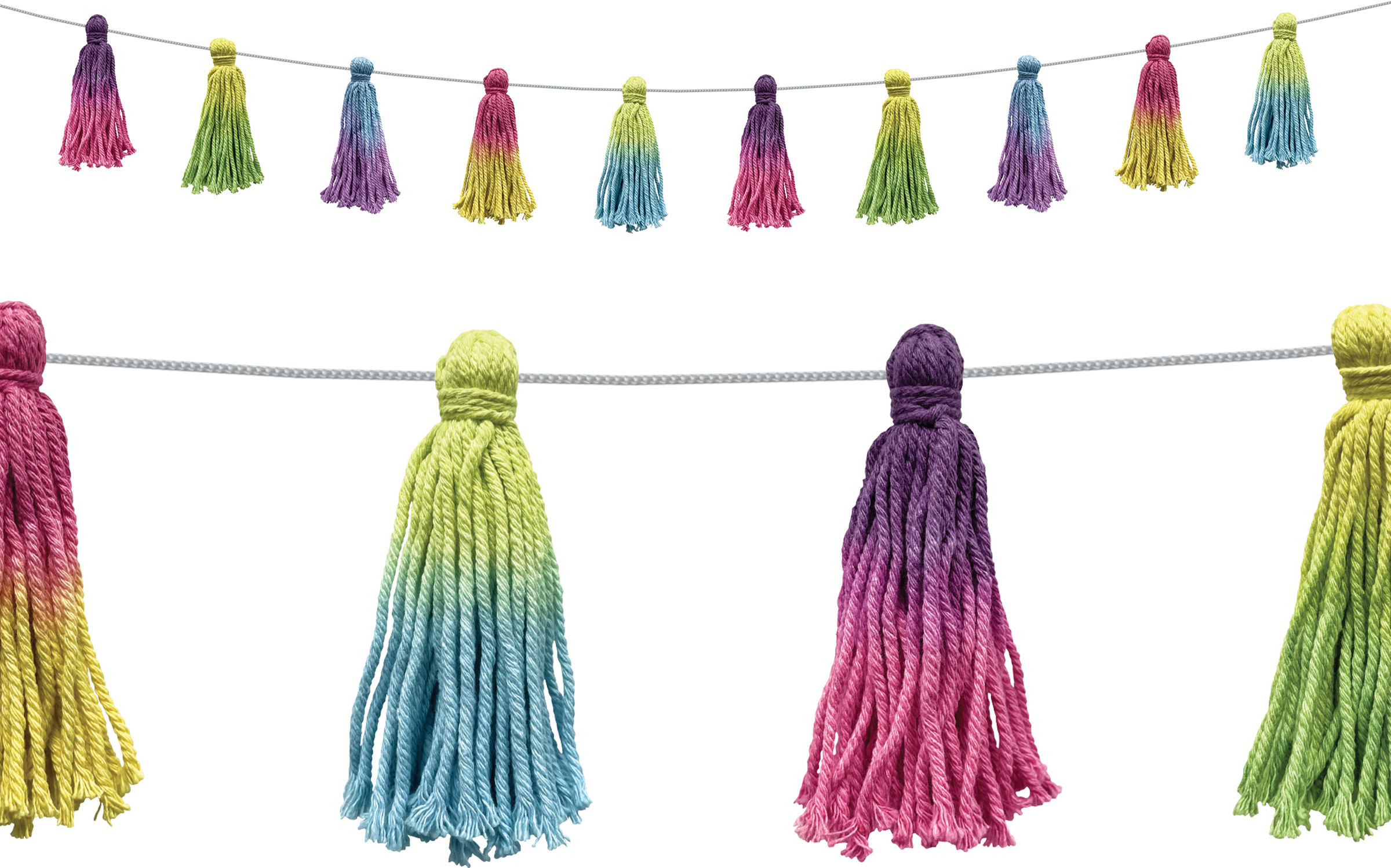 Big & Bright Fonts
Say it loud with big bold fonts that will catch everyone's attention. Each pack includes 230 total pieces:
61 uppercase letters
95 lowercase letters
20 numbers 0 to 9
40 punctuation marks
14 Spanish accent marks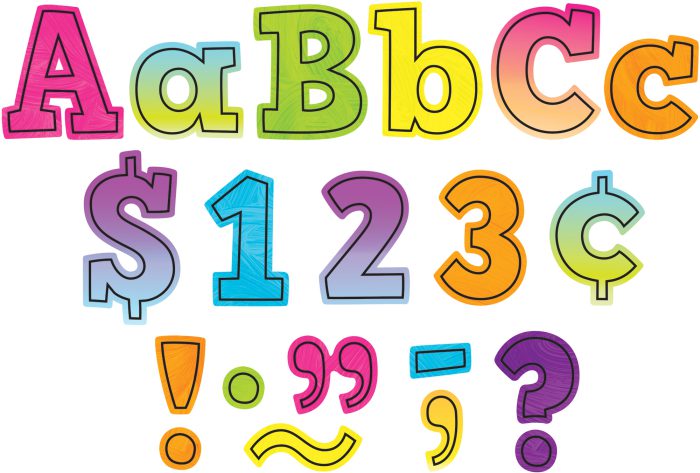 Accents for a Bright Pop of Color
The Brights 4 Ever theme has several accent packs in assorted sizes and styles – all in the bright colors that make this theme awesome to the max.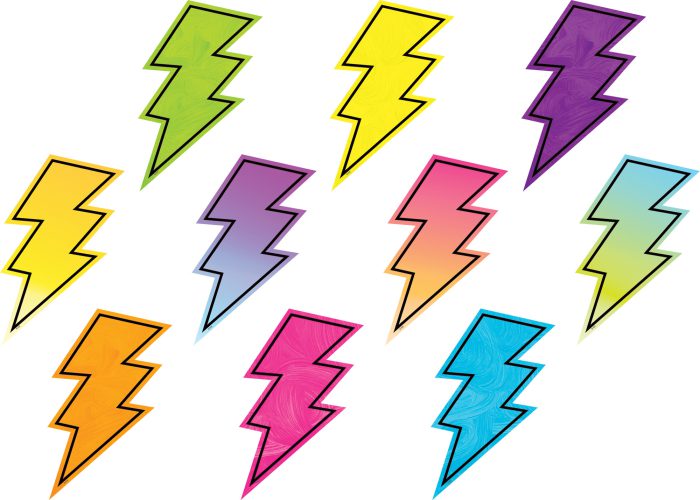 Jam With Your Lesson Plans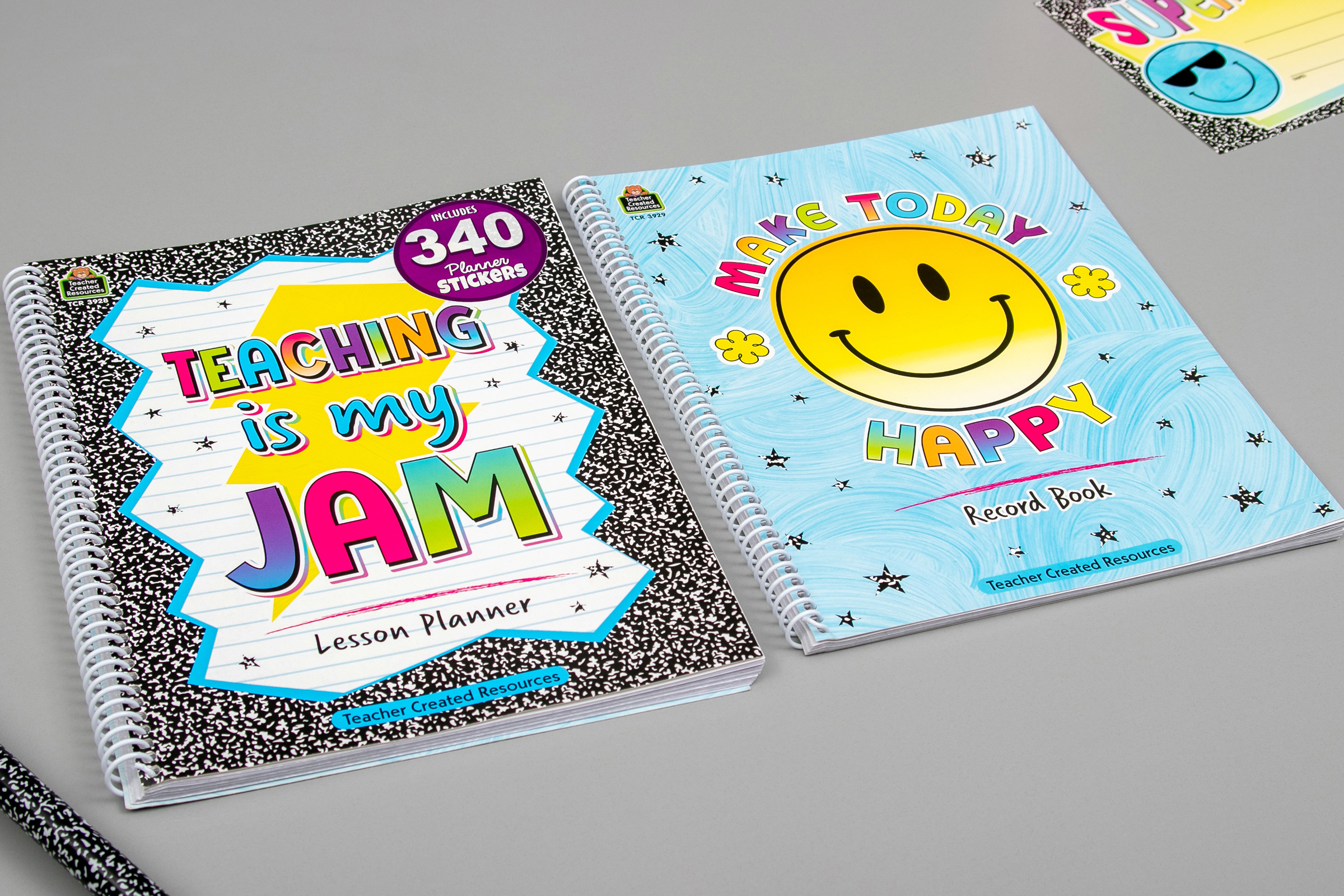 Be the Super Cool Teacher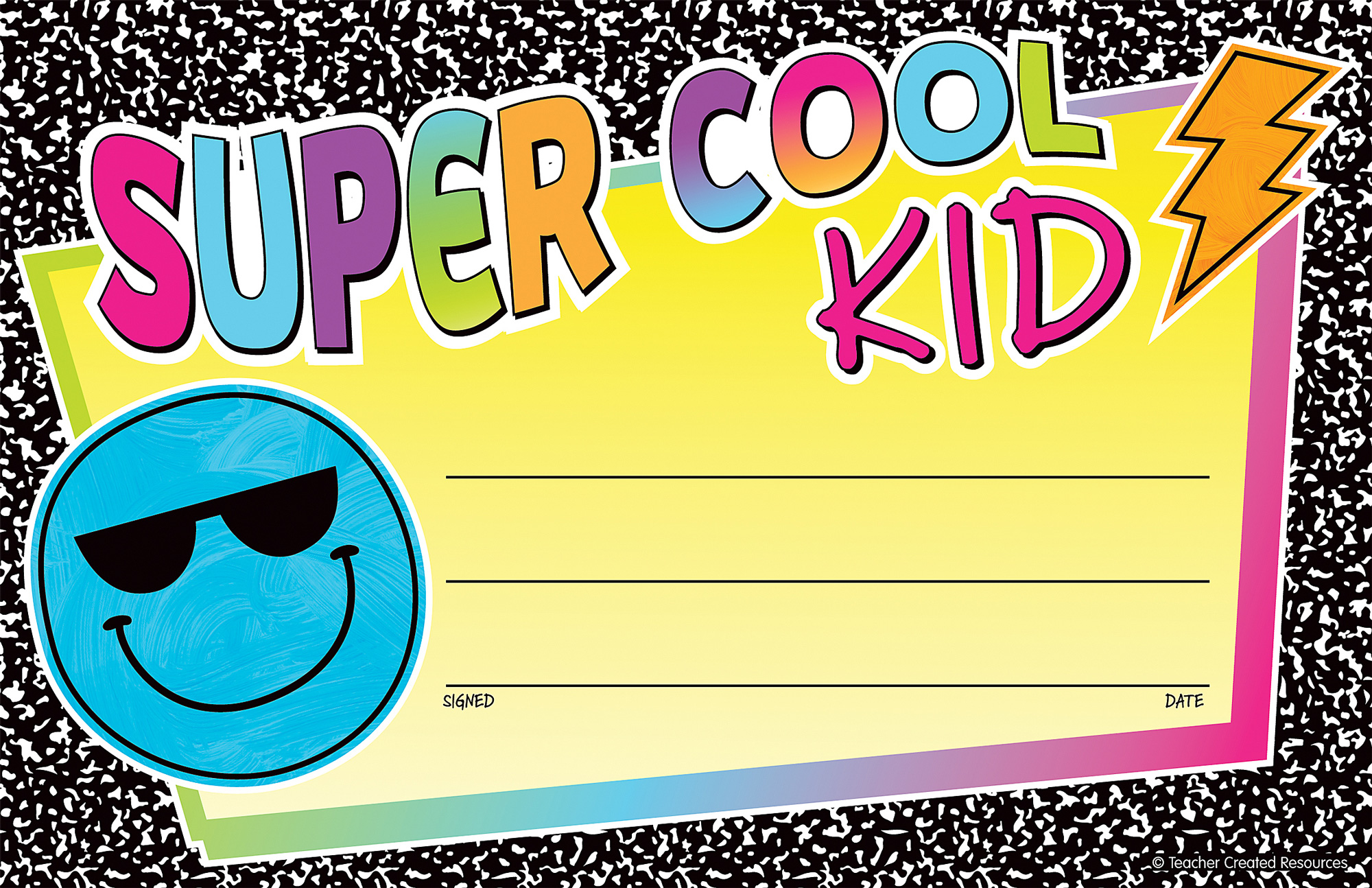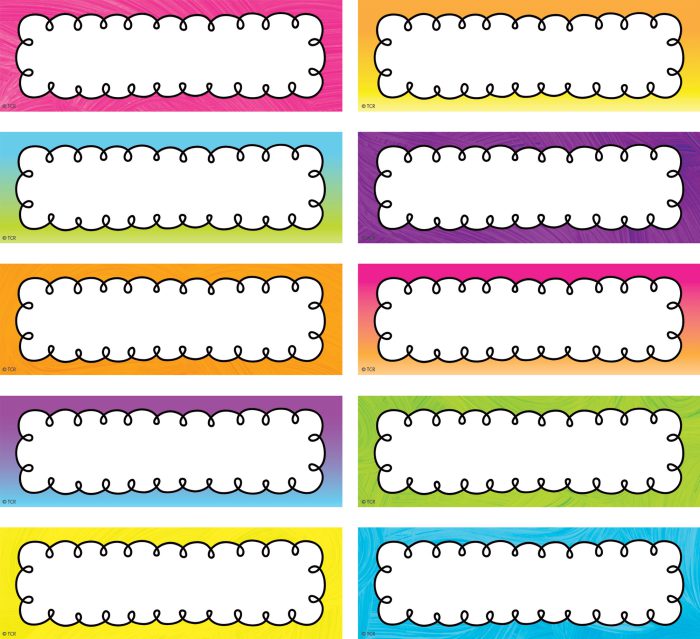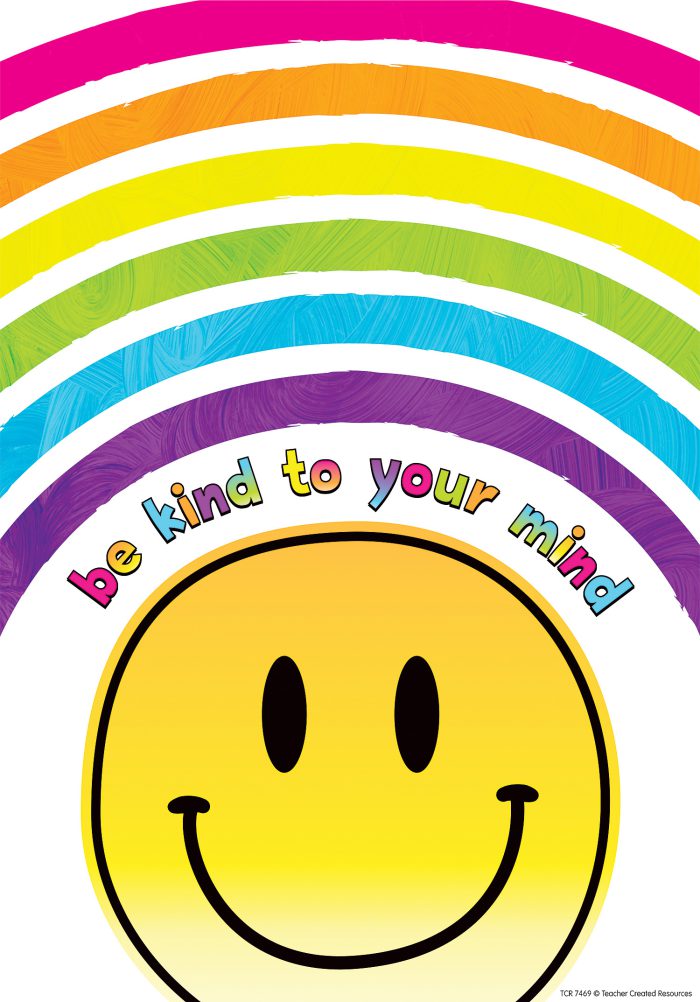 ---
Use Your Extra Credit "like, fer shure"
Grab your rollerblades, put on some leg-warmers, pull your hair back with a scrunchy, and come on down to Teaching & Learning Stuff to check out the rad new theme Brights 4 Ever. Back-to-school is the ideal time to earn (and use) your Extra Credit points.
---