Make a BIG statement and get your students ready to enjoy the journey of learning. Life is an adventure and you are the adventurer!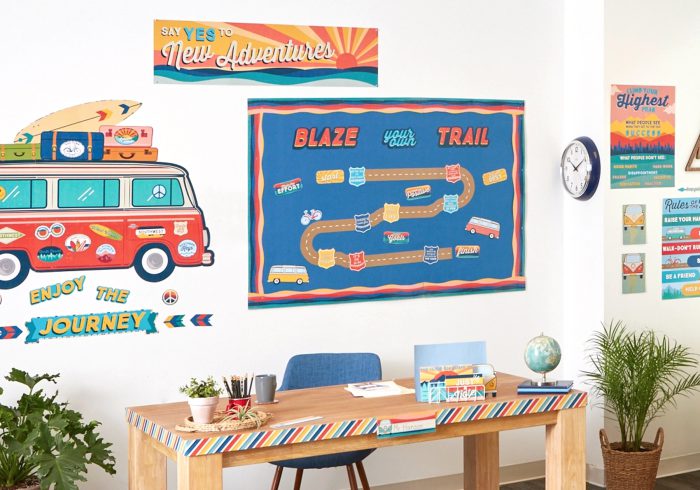 Looking Ahead
The retro colors of the Adventurer theme are a perfect match to the diverse colors of Arizona.
Cool shades evoke memories of wading in the cold turquoise water of the Little Colorado River and celebrate our state gem.
Rich greens and deep blues are reminiscent of hikes in the forests of Northern Arizona.
Deep ochre and copper tones bask alongside the luminous yellows that recall the splendor of Sedona and brilliant wildflowers of the Sonoran desert in bloom.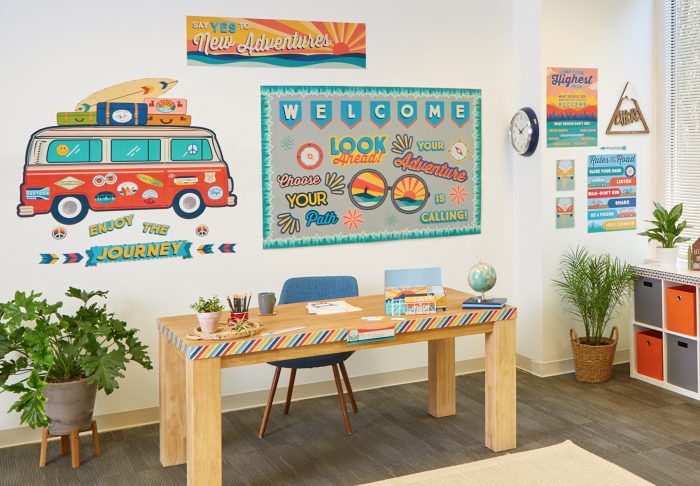 The colors of this new theme are bold and rich, without being bright or distracting.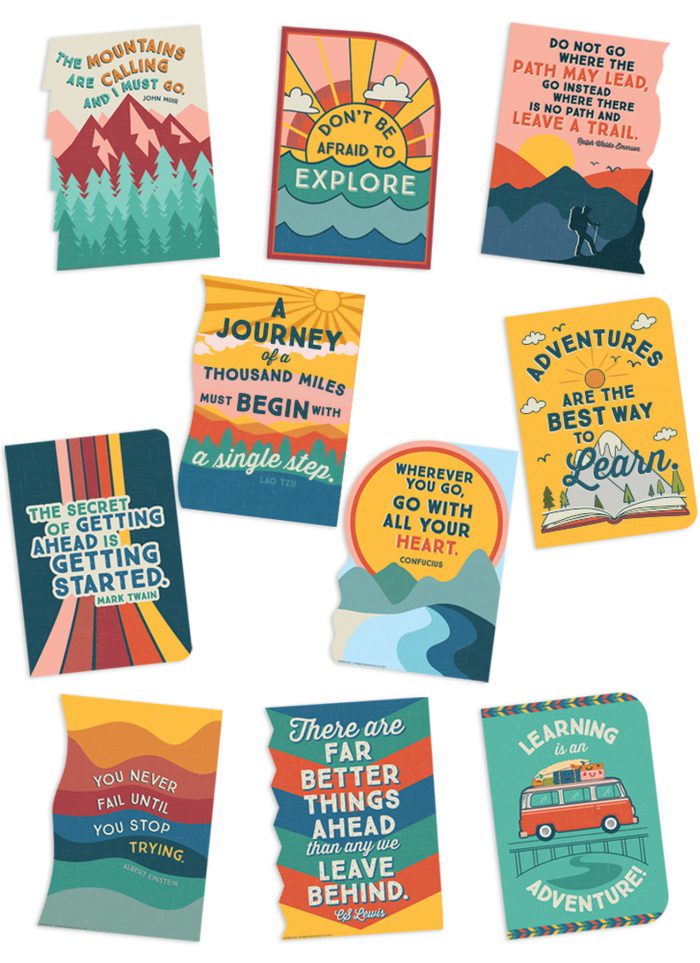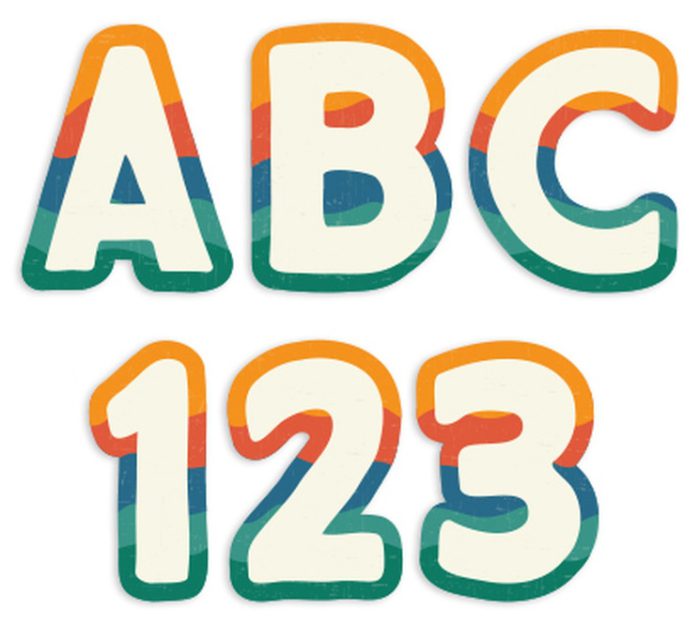 Dress up any space with Adventurer borders.
---
Peak Performance Deserves Praise
Recognize excellence with stickers and awards.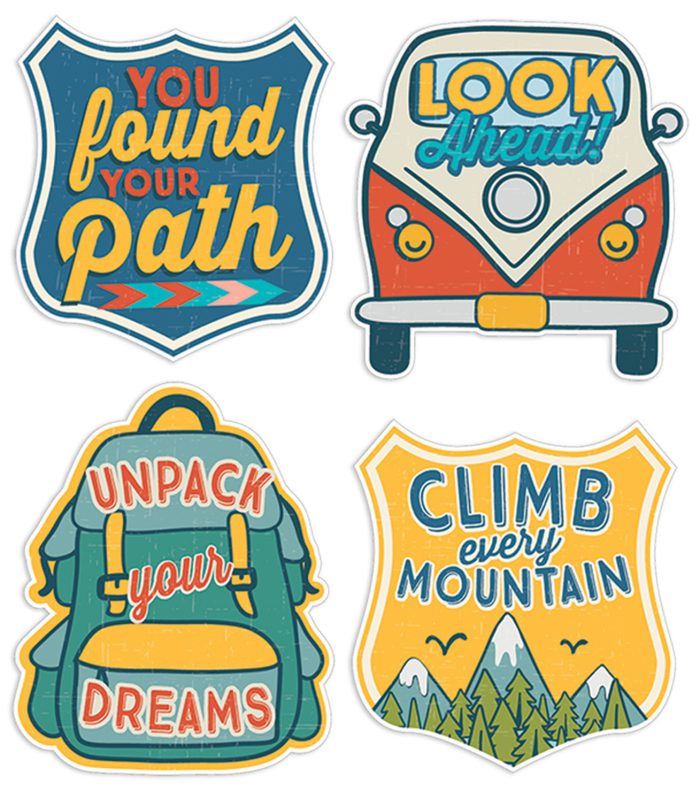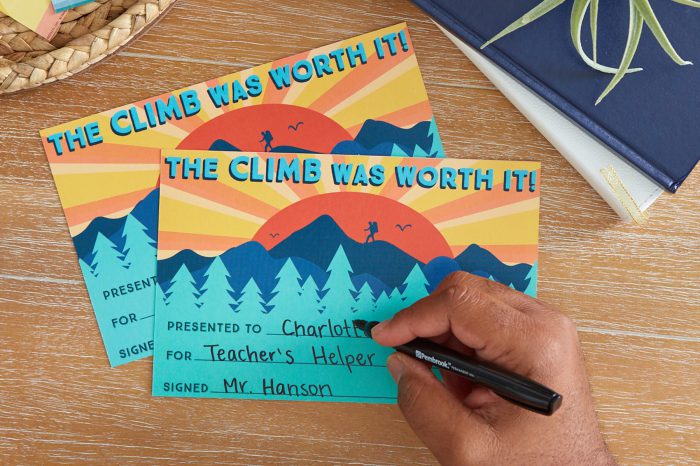 Every Day Is a New Adventure
Stay on top of daily tasks and lesson planning with the coordinating Lesson/Record book.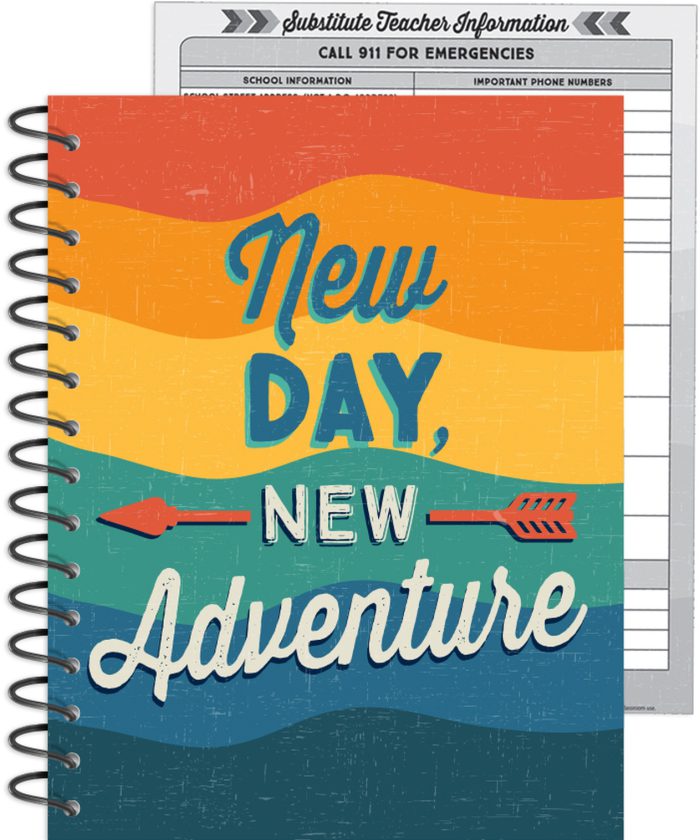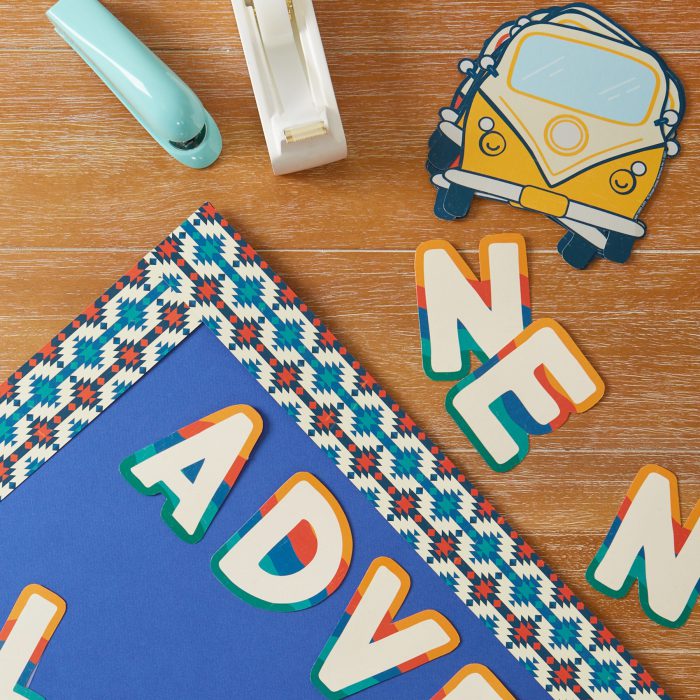 ---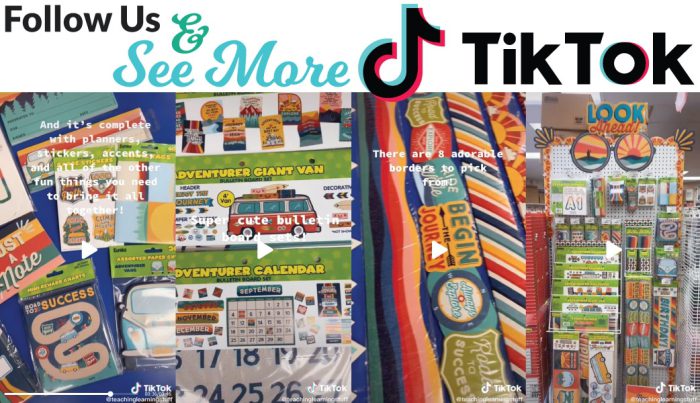 Make your own Adventure to any one of our locations to see everything that comes with this Arizona inspired collection. Shopping while floating in the pool more your style? It's available on our website as well.